What is Big Data?
Big Data is a massive amount of data sets that cannot be stored, processed, or analyzed using traditional tools. Today, there are millions of data sources that generate data at a very rapid rate. These data sources are present across the world. Some of the largest sources of data are social media platforms and networks. Let's use Facebook as an example—it generates more than 500 terabytes of data every day. This data includes pictures, videos, messages, and more.
Data also exists in different formats, like structured data, semi-structured data, and unstructured data. For example, in a regular Excel sheet, data is classified as structured data—with a definite format. In contrast, emails fall under semi-structured, and your pictures and videos fall under unstructured data. All this data combined make up Big Data.
What is Big Data Analytics?
Big Data analytics is a process used to extract meaningful insights, such as hidden patterns, unknown correlations, market trends, and customer preferences. Big Data analytics provides various advantages—it can be used for better decision-making, and preventing fraudulent activities, among other things.
Data is meaningless until it turns into useful information and knowledge which can aid the management in decision-making. For this purpose, we have several top big data software available in the market. This software helps in storing, analyzing, reporting, and doing a lot more with data.
Here is a list of 10 popular big data analytics tools:
Alteryx
Talend
KNIME
RapidMiner
Splunk
Tableau
Teradata
MongoDB
Elasticsearch
Apache Cassandra
1. Alteryx
Alteryx is a self-service data analytics software company that specializes in data preparation and data blending. Alteryx Analytics allows users to organize, clean, and analyze data in a repeatable workflow. Business analysts find this tool particularly useful for connecting to and cleansing data from data warehouses, cloud applications, spreadsheets, and other sources. The platform features tools to run a variety of analytic jobs (predictive, statistical, spatial) inside a single interface.
2. Talend
Talend is used for data integration and management. Talend is the leading open-source integration software provider to data-driven enterprises. Our customers connect anywhere, at any speed. From ground to cloud and batch to streaming, data or application integration, Talend connects at big data scale, 5x faster and at 1/5th the cost. Cassandra – a distributed database used to handle chunks of data.
3. KNIME
KNIME stands for Konstanz Information Miner, which is an open-source big data analytics tool. It is utilized for Enterprise reporting, integration, CRM, research, data analytics, data mining, and business intelligence purposes. Also, it allows users to manipulate, analyze, and model data through visual programming.
Features:
Access, merge, and transform all your data quickly with KNIME.
Intuitive user interface.
Parallel execution on multi-core systems
Support enterprise-wide data science practices
4. RapidMiner
Much like KNIME, RapidMiner operates through visual programming and is capable of manipulating, analyzing, and modeling data. RapidMiner makes data science teams more productive through an open-source platform for data prep, machine learning, and model deployment. Its unified data science platform accelerates the building of complete analytical workflows – from data prep to machine learning to model validation to deployment – in a single environment, dramatically improving efficiency and shortening the time to value for data science projects.
5. Splunk
Splunk is trusted by 91 Fortune 500 companies, including Coca-Cola, Intel, and more. It supports machine learning-centric visibility, risk behavior detection, anomaly observation, detection of entity profiling, scoring, and high-fidelity behavior-based alerts. It handles any data type and draws meaningful insights from it. Splunk supports dedicated solutions to DevOps, IT, Security, and Big data. A single-user license works for 1,000 to 4,999, and it can be deployed on-premises, through mobile devices, or even through the cloud!
Automatically notices if any of the data patterns are abnormal and lets you know with the real-time monitoring feature.
Features:
With Splunk, you can accelerate cloud-driven transformation.
Manage both today's hybrid cloud and multi-cloud environment easily.
Splunk optimizes cyber defenses with industry-leading data, analytics, and security operations solutions.
6. Tableau
Tableau is a simple and intuitive visual analytic platform built with best practices for data exploration and analysis. Users can access the full suite with a minimal learning curve by leveraging easy point-and-click AI-driven statistical modeling and drag-and-drop visualizations. It's a bit steeper to learn this platform, but it's well worth it once you do I
Tableau has been around since the initial days of big data analytics and continues to grow in the industry with its compelling features. No matter the size, it handles any amount of data. Best of all, Tableau is interactive and can work on any device and share data through shared dashboards.
Features:
Tableau offers various data source options for users to connect and fetch data.
Tableau provides suitable options to collaborate and share data with others in the form of visualizations, dashboards, sheets, etc., in real-time.
Another handy Tableau feature is the use of time series and forecasting.
Tableau supports advanced visualizations.
7. Teradata
Teradata company provides data warehousing products and services. Teradata analytics platform integrates analytic functions and engines, preferred analytic tools, AI technologies and languages, and multiple data types in a single workflow.
8. MongoDB
MongoDB is a NoSQL, document-oriented database written in C, C++, and JavaScript. It is free to use and is an open-source tool that supports multiple operating systems including Windows Vista ( and later versions), OS X (10.7 and later versions), Linux, Solaris, and FreeBSD.
Its main features include Aggregation, Adhoc-queries, Uses BSON format, Sharding, Indexing, Replication, Server-side execution of javascript, Schemaless, Capped collection, MongoDB management service (MMS), load balancing, and file storage.
9. Elasticsearch
Elasticsearch is an open-source big data analytics tool. Its distributed, RESTful search and analytics engine are used for solving many use cases. One of the big data analysis tools comes with maximum reliability, scalability, and management. It comes as an integrated solution with Logstash and Kibana.
Instead of the typical full-text search setup, it offers ways to extend searching capabilities through query DSLs and APIs. Also, used with numerous programming languages, such as PHP, Ruby, JavaScript, etc.
From startups to the global 2000, Elasticsearch provides solutions to leading companies to find documents, protect against security threats, monitor infrastructure, and more.
Features:
Elasticsearch allows connecting various types of searches such as geo, metric, structured, unstructured, etc.
Intuitive APIs for management and monitoring give complete visibility and control.
It uses standard RESTful APIs and JSON.
Builds and handles clients in many languages like Java, Python, NET, and Groovy.
Provides an enhanced experience with security, reporting, monitoring, and machine learning features
10. Apache Cassandra
Big tech giants like Facebook, Accenture, Yahoo, etc. rely on Cassandra. This is an open-source framework that is known for managing huge data volumes in the least possible time. Two features that make Cassandra stand apart from the rest are linear scalability and the fact that this data analytic tool is free.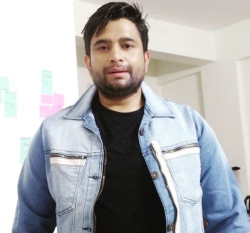 Latest posts by Rajesh Kumar
(see all)