Alternate of Sonarqube for Code Quality Management tools?
There is not a popular known alternate of Sonarqube and Sonarqube is definitly dominating the Software Quality management domain in terms of open source cateogry. But you may try following tools depends on the use and project requirements.

The old way of software development where the release engineers ran from one mates to another mates to keep track…
Read more »

Today we are going to discuss about Cloud based continuous integration tools. As we already discussed about Continuous integration, it's…
Read more »

These days in software industry the process of software development very much rely upon best practices of various tools. The…
Read more »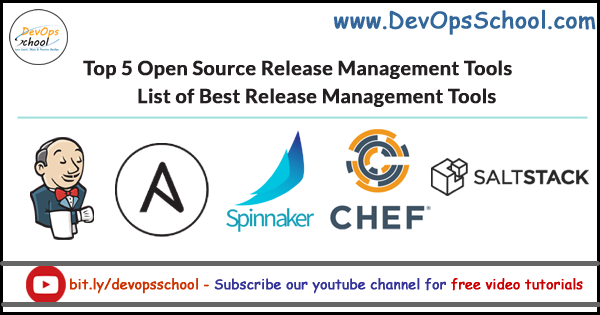 Release management is the process of managing, planning, scheduling and also controlling the whole process of building a software via…
Read more »

Just imagine a situation when you put so much efforts to build a software or application and release it and…
Read more »

There are various types of tools used by DevOps professionals in their work environment from Continuous integration tools to Virtualization…
Read more »

This is the age of applications. We are using various applications in our day-to-day life to get our things done…
Read more »
These days the software industry is going under transformation and lots of new tools and skills introduced in software development…
Read more »

Today we are going to talk about Hypervisor which is also an important tool for Developers or programmers these days….
Read more »

Software developers are busier now than ever before. They want to do more work in less time with quality. But,…
Read more »

These days there are various kinds of tools used by professionals in Software industry. From CI tools to Virtualization, to…
Read more »

Today we are present here with another interesting article which will help you to know about the best tools which…
Read more »

DevOps is an important component for software industry today. Developing and implementing a DevOps culture helps to focus IT results…
Read more »