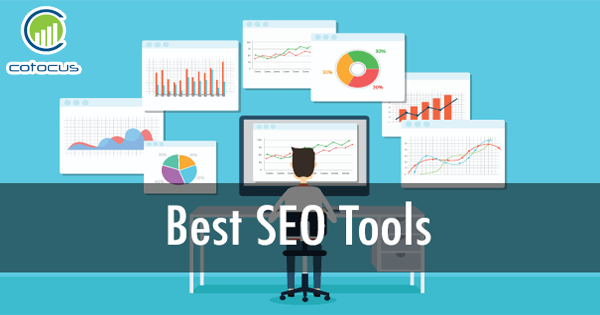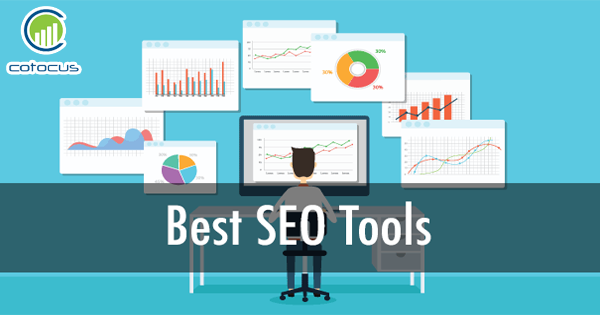 SEO is one of the best methodologies of strategies and techniques used to improve your website Rank. In this blog, I am going to give you information about the 5 tools used in SEO. After using these tools, I'm sure the rank of your website will improve.
1. Google Analytics – It is one of the good web-analytics solutions that gives rich insights into your website traffic and marketing effectiveness. You can use the tool free of cost. It starts tracking the website traffic by inserting the javascript tracking code manually or installing analytics into your website with the help of Plugins. It starts tracking the website traffic by inserting the javascript tracking code manually or installing analytics into your website with the help of Plugins.
Advantages of Google Analytics:-
1. It is completely free of charge
2. Able to find out how your visitors locate your website
3. Able to identify which pages and links your visitors click the most
4. Visitor segmentation- You can segment your analytic result by new/returning visitors, topography and referral sources.
5. Able to fine-tune your website
2.Google Webmaster Tools – It is a free and vitally valuable service offered by Google to all website admins. It is the primary mechanism for Google to communicate with webmasters. It helps to fix problems and offers a lot of other tools with which you can use and improve the visibility of the sites.
Advantages of Google Webmaster Tools:-
1. Verify your website
2. Add a Sitemap to help Google index relevant pages
3. Optimize Existing Posts to Increase Traffic
4. Tidy up your site links
5. Resolve any HTML Errors and Resolve any server errors
3. Search Console – Google Search Console is a free tool. It is developed by Google that helps you monitor, maintain, and troubleshoot your site's presence in Google Search results. It easily monitors your website traffic and optimizing your website ranking. In Google search console Google will tell you about the improvement required in the HTML.
Advantages of Search Console:-
Google Search Console is a web service by Google, provided free of charge for webmasters, which allows them to check indexing status and optimize visibility of their websites
1. Crawl and Fetch as Google
2. Keyword Performance Analysis
3. Indexation Analysis + Crawl Errors Identification
4. Mobile Usability
5. Google Index and Google Search Rankings
4. Keyword Planner – Google Keyword Planner is used to find keywords, check competition in keywords finds the right keyword which is useful for the website. It is a free in-built tool of Google Ads wherein you can discover new keyword and get search volume and forecast.
Advantages of Keyword Planner:-
1. You can use it to spy and swipe your competitor's keywords
2. You can find local keywords a lot faster (there's a bonus in this post)
3. This is a wonderful tool for people looking for niche markets and other topics to blog about
4. Create AdWords campaigns easily
5. Use it as a guide to creating a silo structure for your site (this is huge for relevance)
5. Yoast SEO – Yoast SEO is one of the most popular plugins that use the Website to make use of SEO. It is the best SEO plugin for WordPress powered websites. One of the main thing that is the most downloaded SEO plugin for WordPress so far and It has received more than 135 million downloads.
Advantages of Yoast SEO
1. High readability and use of 5 keywords per page
2. No advertisement in paid version – Avoids content duplicity
3. Perfect for search engines search pages
I hope! after using these tools, It will help to increase Rank on your website.
Latest posts by Bittu Kumar
(see all)