DataOps
DataOps was launched by Lenny Liebmann on June 19, 2014.
DataOps is a process-oriented, automated, and collaborative approach to designing, implementing, and managing data workflows and a distributed data architecture.
According to Gartner, DataOps is a collaborative data management practice focused on improving the communication, integration and automation of data flows between data managers and data consumers across an organization.
Why Do We Need DataOps
1. It promotes agile development – Without an agile DataOps approach, data projects may take years. This means any insights you collect will soon become outdated.
Also, top-down decisions, multiple levels of management and waterfall development simply don't work. They cause delays and create bad data. You need to be able to collect your business requirements, code, implement and test data projects efficiently and quickly.
DataOps ensures that code gets into production quickly and gives continuous delivery of value. The agile methodology promotes short, sharp sprints that take only a matter of weeks, resulting in faster actionable business insights.
2. It extracts value from your data – When you rely on data to make well-informed decisions, you can't manage for it to be inaccurate.
In complex data landscapes, fixing data quality is the tougest and most time-consuming part of the data management process. And often, getting a solid understanding of your data can be tough.
DataOps integrates testing into your data-analytics pipeline to provide you the quality control that is needed to unlock the value of your data. It enables a crystal clear measurement and transparency of results that can be used to make competitive business decisions.
The multiple, collaborative components of a high-performing DataOps process will ensure that the data lifecycle delivers business-critical, timely and valuable insights.
3. The majority of processes are automated – DataOps is the art and science of automating the lifecycle of data analytics to minimize errors, improvise data quality and promote agility.
Automation is significant due to the large number of building blocks involved in the data lifecycle. It cuts down on many manual and time-consuming processes such as data reporting and data quality checks, allowing your team to improve and facilitate your projects.
An automated approach will allow your teams to:
Problem solve
Plan for capacity
Work independently
Maintain transparency
Unify development and operations workflow
Ultimately, automating as much as possible will tear down silos and streamline your DataOps processes. Much of the repetitive data pipeline work is taken care of and ensures the demands of a modern data-driven business are met.
4. The process is adaptable and easy to maintain – Data projects are diverse, continuously changing and need a lot of attention. In larger organizations, you might have a production team looking after fifty different applications at any one time. In addition to this, 'localized' teams may build out analytics projects that are decentralized from the rest of the business.
A well-designed DataOps process streamlines your processes and build harmony between local pockets of innovation and the centralized development of data. In this environment, analytics undergo refinement locally and when those ideas prove worthy of wider distribution, they can be promoted to a central platform to reliably and robustly implement at scale.
5. It encourages communication – DataOps is very heavy on communications and relies on teams talking to one another. Any organization that's looking to develop their business intelligence efforts will need to coordinate the analysis of their data with the general operations of their business.
DataOps is the set of best practices that can make sure that happens.
DataOps bridges the gap between those who collect the data, those who analyze the data, and those who put the valuable insights to good use.
Insitute for learning
DevOpsSchool is the best institute to learn DataOps. It provides live and online classes that is the need in this pendamic to save ourselves. This institute has best IT trainers who are well trained and experienced to provide the training. A experience always share a valuable knowledge that helps in career road path. Pdf's, slides videos so many things are there that is given by this institute. This institute is linked with so many IT companies. There are so many IT companies that is client of this institute that has got trained their employees from DevOpsSchool.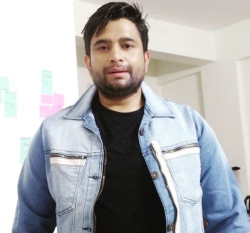 Latest posts by Rajesh Kumar
(see all)