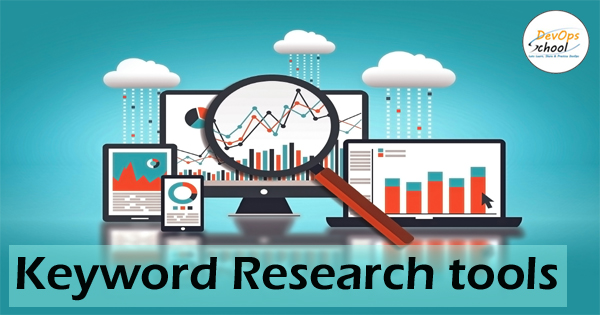 Keyword Research Introduction:-
Three types of SEO
1. Keyword Research.
2. Using Keyword on your Website.
3. Doing the work to rank higher.
Keyword Research:- Keyword research is too much very important by using Powerful keywords research tools. Keywords do rank well in search engines for a specific topic and your sites promote your business. A keyword is a specific word that someone types into a search engine to find a topic they are looking for. By finding out what people are searching for you put yourself in a strong position. My keywords targeting what people are searching for
Using Keyword on your Website- There are two types of keyword 1. Primary keyword 2. secondary keyword. It is very important to use the keyword on the website. If you don't mention keyword on your website then search engine optimization (SEO), you're losing business.
you will have to decide how many keywords to target and which keywords are best for you to target, based on relevance. The aim of this keyword optimizes your sites.
Doing the work to rank higher:-
1. Generate more Backlinks.
2. Optimized content.
3. Technical SEO.
4. Target low-competition keyword with high ranking.
5. Start Blogging
6. Content Marketing.
7. Blog Commenting
8. Slide Share.
SEO is the best solution and easy for improving your website ranking SEO requirements keep changing, and it can be hard to keep up with the latest developments. But if you want your site to get traffic, you have to be in the know. There are many steps in SEO which you have to follow. first of all, you will have to generate more backlinks, content marketing, video marketing, and an active on SMO sites.
It is essential for any website because without a keyword we can't determine about website. First of all, developing a list of keywords is one of the first and most important steps in any search engine optimization initiative keywords are directly connected to search engines when we search Keywords and SEO are directly connected when it comes to running a winning search marketing campaign, Because keywords are the base for all your other SEO efforts, it's well worth the time and investment to ensure your SEO keywords are highly relevant to your audience and effectively organized for action.
Latest posts by Amit Kumar
(see all)