msiexpert created the topic: Windows Update error code: 00000643
support.microsoft.com/kb/923100/
When you try to install an update for the .NET Framework 1.0, 1.1, 2.0, 3.0, or 3.5, you may receive Windows Update error code "0x643" or Windows Installer error code "1603"
If the above does not resolve the issue:
Windows Update Forum:
This is the Vista Install, Upgrade and Activate Forum.
You will get the best help for any Update/Service Pack problem in the Windows Update Forum; link below:
social.answers.microsoft.com/Forums/en-US/vistawu/threads
When you repost there, kindly include any Error Codes, and exactly what happens when you attempt to Update.
That way you will receive the best help there.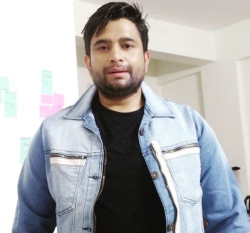 Latest posts by Rajesh Kumar
(see all)