What is DataOps
DataOps is an Agile approach to designing, implementing and maintaining a distributed data architecture that will be supporting a broad range of open source tools and frameworks in production.
According to Gartner,"DataOps is a collaborative data management practice focused on improving the communication, integration and automation of data flows between data managers and data consumers across an organization".
The goal of DataOps is to create business value from big data.
DataOps was introduced by Lenny Liebmann on June 19, 2014.
The term DataOps was popularized by Andy Palmer of Tamr and Steph Locke.
Need of DataOps
DataOps helps remove the problems and complexities and deliver analytics with speed and agility, without compromising on data quality. Thus, it aims on getting fast insights by leveraging the interdependence of every chain of the analytics process by focusing on people, process and technology.
Career Scope in DataOps
Currently, one of the essential part for enterprises to flourish is data analytics, and it takes a lot of unite data management and cross-functional analytics for the organizations to be data-centric.
Big data systems help us work with a large amount of data. Cloud is for future storage requirements whereas Containers and DevOps aid us in working with data at a faster pace. But what do we do with the data in the legacy enterprise warehouses? Do they need to be scrap? Ofcourse no. So, how will we transfer it to the cloud? This is where DataOps comes to our rescue.
One of the companies that has become synonymous with DataOps is StreamSets. Their products such as Control Hub, Data Collector, and Data Transformer have reform the way we can work with data. Their products have democratized the data. A developer, a business analyst, a DBA, a data scientist, or anyone even with no coding background can easily pull data from various databases, move it to big data lake or cloud data lake, and start working on AI/ML models, Excel or tableau reports, etc. If you are a passionate data engineer, you can leverage your Scala/Python/SparkSQL skills to do difficult transformations using Streamsets Transformer in a much faster and easier way.
The way all these sound intersting, it is also easy to learn and work it too. So, here's the big question: Are you willing to learn a technology that is taking the market by storm and thunder? It is even more stimulating to learn DataOps given that while there is a great demand for it, there are very few developers across the world.
Here are some exciting positions to take your career in DataOps.
Data Engineer
Data Architect
Streamsets Developer
Platform Engineer
Platform Architect
DataOps engineers salary is around 5 to 7 lakh per annum as per Glassdoor.
The future of DataOps engineers seems really promising as this current year and upcoming years is going to full of Data oriented works.
Best institute to learn DataOps
There are so many institute who provide training DataOps but in my consideration the best institute is DevOpsSchool. The mindset of DevOpsSchool is to serve the brilliancy by our training, so we can help participants to build their career. Education always plays a key role in everybody's life, that's why they provide best contents with less price and best and experierenced IT trainers who have a great skills in their domain. This institute provides completely "live and instructor led online training" with other stuffs to help the participants. Even though they provide class recordings as well to help them. For more details please visit DevOpsSchool.
Reference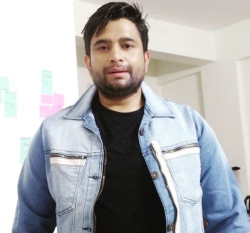 Latest posts by Rajesh Kumar
(see all)