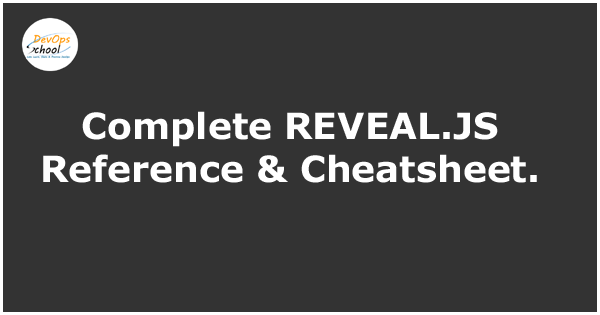 Here are the Complete Reference & Cheatsheet.
The basic setup is for authoring presentations only. The full setup gives you access to all reveal.js features and plugins such as speaker notes as well as the development tasks needed to make changes to the source.
The complete setup guide go through this link: https://github.com/hakimel/reveal.js/
Keyboard-shortcuts.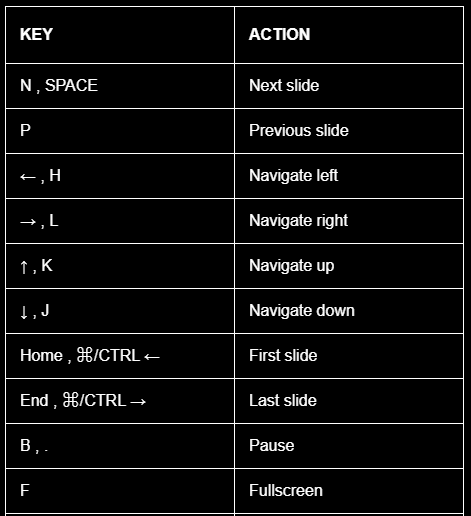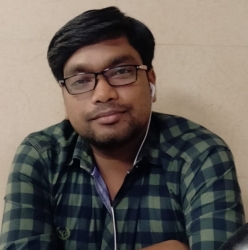 Latest posts by Narayan K
(see all)