created the topic: Copy Files Question
I am using CreateInstall Free v4.14.4.
I have successfully created an autorun DVD to simply copy data files from the DVD drive to the users PC hard drive. The installation works a treat but leaves all of the data file attributes set to "R".
How do I avoid leaving the data file attributes on the users PC Hard drive set to "R" at installation using CreateInstall Free ?
I need to overcome this problem since at a later date the user may download a small update package (.exe) created using WinZip. This update fails since the data file attributes after DVD installation were set to "R".
applicationPackaging replied the topic: Re: Copy Files Question
CreateInstall Free doesn't have Set attributes feature.
You can migrate to CreateInstall full or create some .exe that changes attributes and run it at the end of the installation.
Facebook Notice for EU! You need to login to view and post FB Comments!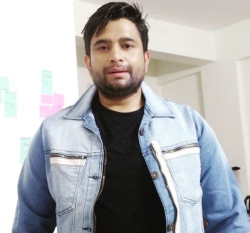 Latest posts by Rajesh Kumar
(see all)