created the topic: Excelling Opportunity in Open Tools Admin
FROM: skeerthi@magna.in
You have navigated on to the job posting space of India's leading, ISO certified, 2000 plus IT Contractual Staffing Company – Magna InfoTech! I bet you are aware that Magna has been recognized by key IT majors for revolutionizing the IT staffing business in the country.
As you scout for an interesting opening through the World Wide Web, we welcome you and would guide you through the appropriate, challenging and exciting career opportunity that matches your skill sets and exposure.
You may like to check the current opening that has emerged at our end, thanks to the rapid growth recorded.
Skill sets : CA Harvest, Requisite pro, HP Quality Center or HP Performance Center, Solaris, Linux, Windows, Networking
Role / Designation : Senior Analyst
Years of Experience : 4 Yrs – 10 Yrs
Job Location : Bangalore
Interested? Want to give it a try? If yes, then please mail your updated profile to skeerthi@magna.in
For more details on the Company, log in to www.magna.in
Good luck!
Regards,
Keerthi Shetty
______________________
Magna Infotech Pvt Ltd.
#13 and 14 8th cross|2nd Main
Indiranagar 1st Phase
Bangalore 38
Mailto: skeerthi@magna.in
www.magna.in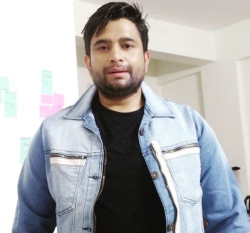 Latest posts by Rajesh Kumar
(see all)