What is DataOps?
According to Gartner, "DataOps is a collaborative data management practice focused on improving the communication, integration and automation of data flows between data managers and data consumers across an organization".
DataOps helps in overcome complexities and deliver analytics with speed and agility, without distressing on data quality. It acquires inspiration from the practices of Lean Manufacturing, Agile and DevOps.
The goal of DataOps is to create business value from big data.
DataOps was introduced by Lenny Liebmann.
Future of DataOps in Software Engineering
The practice aims on collaboration and automation to speed up delivery of analytics and boost innovation.
Today businesses are facing a giant digital challenge, they're trying to find ways to extract value from data as they want to achieve specific business results. While the volume and variety of available data are continuously increasing.
We're living in a time zone where data is generated in enormous numbers through us, our devices, and the networks that transport it.
According to The 2020 Data Attack Surface Report from Arcserve, total global data storage is estimated to exceed 200 zettabytes by 2025, with half of it stored in the cloud. And the number of devices that playing the role is also massive, with the estimated 31 billion Internet of Things (IoT) devices currently in use expected to grow much more.
The report also propose that by the end of this decade, 7.5 billion people, or 90 percent of the world's population over six years old, will be online and generating data.
As organizations collects more data and realize the need to implement a DataOps strategy, they are now searching DataOps specialists to help apply and oversee data management.
As more organizations adopting an analytics approach to decision-making, the amount of data they gather can often be overwhelming. As a outcome, in recent years data-driven organizations have developed methodologies for managing their data, methodologies loosely lumped together under the umbrella term DataOps, which is short for data operations.
Someone, however, is needed to coordinate those DataOps to make sure that their organization's data is approriately managed and developed so that it's reliability when ready for consumption, and just within the last couple of years that has led to the advent of the DataOps engineer.
DataOps engineers work with data scientists and data engineers to make sure that data is appropriately managed throughout the analytics process.
As we read the need of DataOps engineers, It seems a promising role in today and in upcoming future. Data is going to be a part of massive businees growth nad to handle them they need DataOps engineers. So the future is bright.
Best institute to learn DataOps
There are so many institute who provide training DataOps but in my consideration the best institute is DevOpsSchool. The mindset of DevOpsSchool is to serve the brilliancy by our training, so we can help participants to build their career. Education always plays a key role in everybody's life, that's why they provide best contents with less price and best and experierenced IT trainers who have a great skills in their domain. This institute provides completely "live and instructor led online training" with other stuffs to help the participants. Even though they provide class recordings as well to help them. For more details please visit DevOpsSchool.
Reference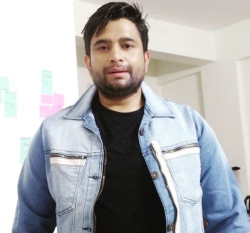 Latest posts by Rajesh Kumar
(see all)