If you are a person who use to prefer whatsapp to share information or for conversation with your clients or if you want to reach out to a new person who recently called you and asked you to share the info over the wahtsapp, currently you need to first save phone numbers to your contact list on your phone, either refresh the whatsapp contact or wait for WhatsApp to sync so that new contact shows up inside the app. Then only you can start a chat with them.
This usually takes minutes and really irritating ?if you use to chat over whatsapp frequently.
This post will help you to delete? those irritating steps from your life.
There is one APP in the Google play store.
"Click to Chat"
Free app
No ADS
Requires no permissions to speak of
Lightweight (113KB only)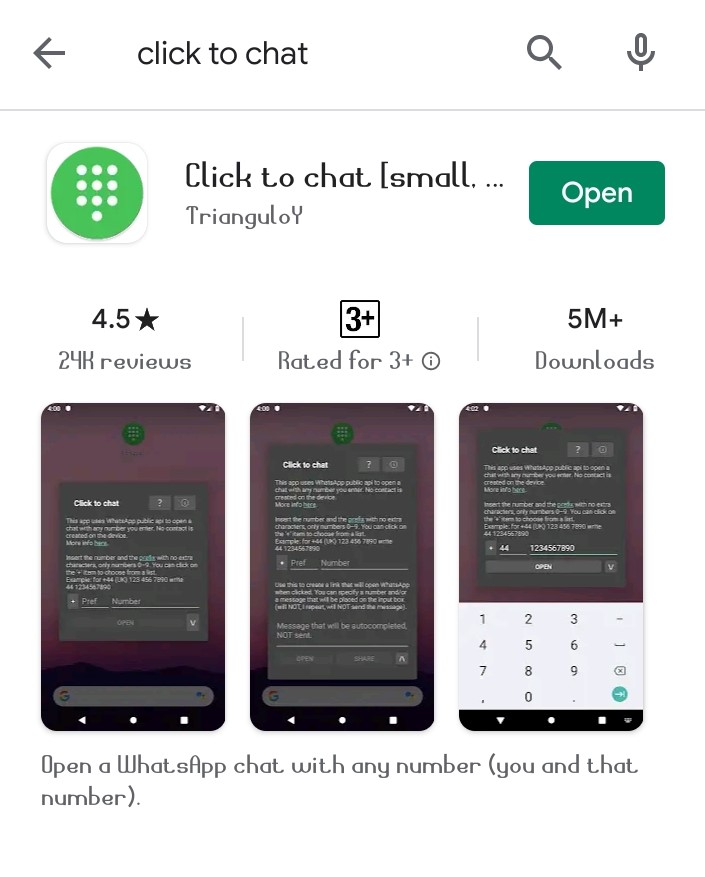 This app uses WhatsApp public API to open a chat with any numbers you enter. No contact is created in the device.
How to use it?
Simply copy and paste the contact number which you want to chat over whatsapp
Note:- If you don't want to copy-paste numbers then you can simply download an add on file which will help you to pick up numbers from call log.
By installing this add-on (find instructions from below image) you will get the option to show a list of recent unknown numbers to select.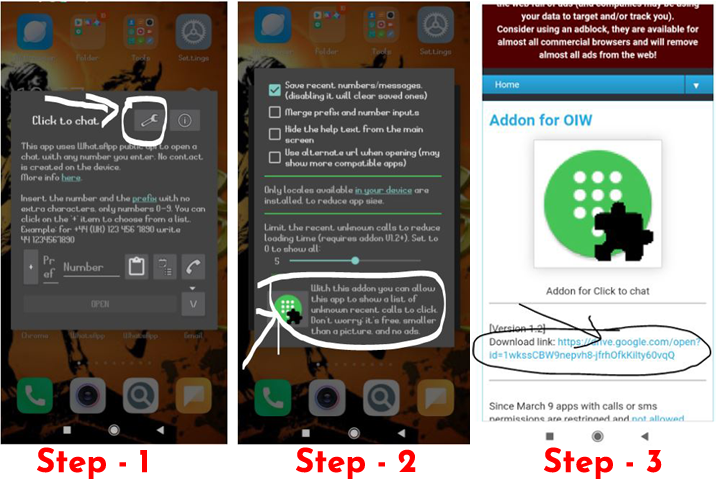 I am not sure why this barrier is there in whatsapp. They should have this feature to simply type a number and message them like on any SMS app. But, no worries this app will be handy if you frequently have short-term chats with strangers.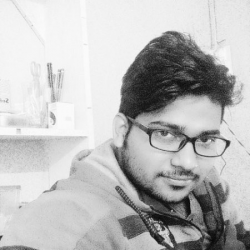 Latest posts by Mantosh Singh
(see all)