Main Responsibilities of the Linux System Administrator is as follows:
Maintaining User Accounts
Security
Managing the disk space and Backup
Provisiom the new Linux Server based on the need
Linux Server Updates and Patching
Authentication and Authorization Management
Trubleshooting of Linux Severs and QA Deployments
Managing the Large number of VMS in VMWARE
Montoring all the vms and their health
Montoring Major Important Services
Backup & Restore all the imporant data of the servers
Server and OS process monitoring
Disk managment and montoring
The Administrator's Privileges:
Change the contents or attributes of any file like its permission and ownership
He can delete any file eith rm even if it is write-protected.
Initiate or Kill Any Process
Change any user's password without knowing the existing one
Set the system clock with date
Limit the maximum size of files that users are permitted to create with ulimlit
Controls users access to the scheduling services like at and cron
Control users access to many networking services like Telnet, FTP, etc
Facebook Notice for EU! You need to login to view and post FB Comments!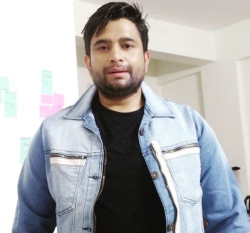 Latest posts by Rajesh Kumar
(see all)