DataOps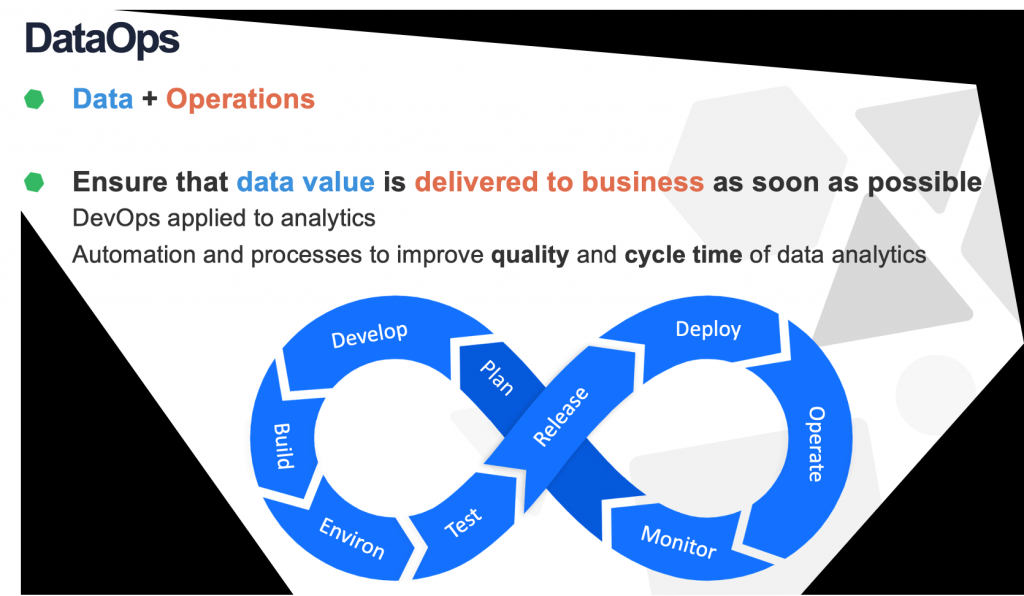 According to Gartner, DataOps is a collaborative data management practice focused on improving the communication, integration and automation of data flows between data managers and data consumers across an organization.
The main goal of DataOps is to quickly deliver business value from data.
DataOps was introduced by Lenny Liebmann
The term DataOps was made famous by "Andy Palmer of Tamr and Steph Locke'.
Benefits of DataOps
Continuous software delivery.
Less complexity to manage.
Faster resolution of problems.
Happier, more productive teams.
Higher employee engagement.
Greater professional development opportunities.
Roles & Responsibilities in DataOps
Data specialists, who support the data landscape and development best practices.
Data engineers, who provide ad hoc and system support to BI, analytics, and business applications.
Principal data engineers, who are developers working on product and customer-facing deliverables.
DataOps utilizes many of the same data roles in place within your organization, including data analysts, data scientists, engineers, architects, and developers.
The Development team is guide by engineers, architects, and developers. The Operations side contain analysts, scientists, the production infrastructure team, monitoring, and end-users or customers.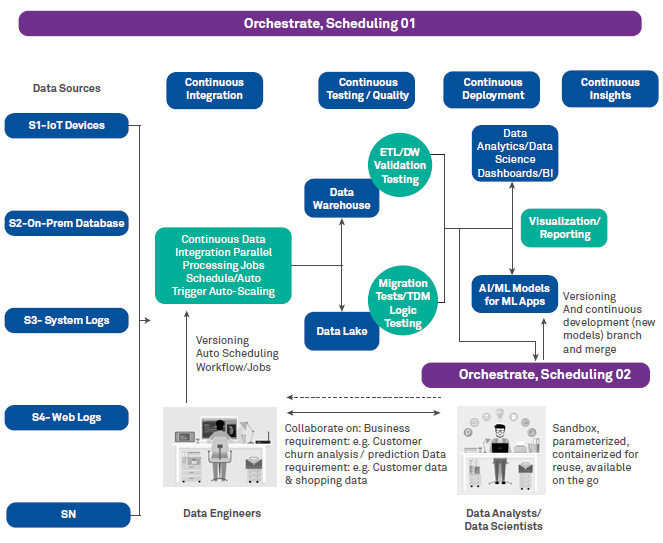 Best learning institute for DataOps
There are so many institute who provide training DataOps but in my consideration the best institute is DevOpsSchool. The mindset of DevOpsSchool is to serve the brilliancy by our training, so we can help participants to build their career. Education always plays a key role in everybody's life, that's why they provide best contents with less price and best and experierenced IT trainers who have a great skills in their domain. This institute provides completely "live and instructor led online training" with other stuffs to help the participants. Even though they provide class recordings as well to help them. For more details please visit DevOpsSchool.
Reference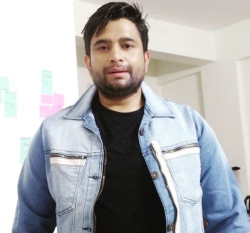 Latest posts by Rajesh Kumar
(see all)