Identify the right platform your business
Before starting – first decide, which plaform is good for your product or service?
Social media plafform like Facebook, Twitter and YouTube is must. But, apart from this being present on more niched platforms can prove to be exremely profitable.
For example:
Music industry:- SoundCloud
Dog industry:- Dogster
Designers:- Dribble
etc..
So always Google search your target audience's main passion, followed by social network, but don't stop at that.
Also search for Forums and Online Communities specific to your brand/product or service
At the end of the day – what is a social network?

A place where people go and share their thoughts wants and needs with others.
So the only thing forums lack might be an eye catching design and various features. Without factoring those elements, every forum is pretty much a social network.
Top 3 Social Media Networks
Facebook:- 1.3 billion users
Its a way of communication and getting feeback on your products and campaigns, faster and simple and effective.
People no longer need to visit your website, to fill a complete form to pass their feedback or experience. They can just drop a message or a comment.
And, obviously speed of information helps you take decisions faster and gear up your marketing strategies.
Twitter
No content filtering. You will get all the posts from everyone you follow.
Content limitation:- 280 Characters. So communcation should always be quick and to the point.
Twitter search:- It's allow you to search in real time through people's tweets for various keywords. And identify potential customers, and engage with them at that exact moment.
Twitter Best practices:-
40 updates per day
Mention industry influencers in tweets
LinkedIN:-
Social network for your career. This is where you post things like education, work experience, and make professional network.
LinkedIn is great to share more professional side of business.
Hire great talent for your team
YouTube:- As its a biggest video sharing and streaming platform but you can see as a social network because people interact and share opinions as well. But at the same time you can think as a "SEARCH ENGINE".
Social media is about engaging with people and creating relevant content. And the most consumed content right now is VIDEO.
What should be your YouTube content strategy?
Are you being true to your self, to what your brand is about?
Is you content entertaining, not only informative?
Are you ready to stay commited to a schedule? Even if you produce a video a month, are you going to keep at it and not quit after one or two months?
Is it differentiating you from your competition? Are you bringing something new to the table?
After answering these questions, start creating a plan, then structure of the content, and start working.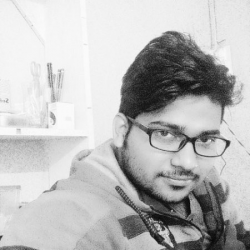 Latest posts by Mantosh Singh
(see all)