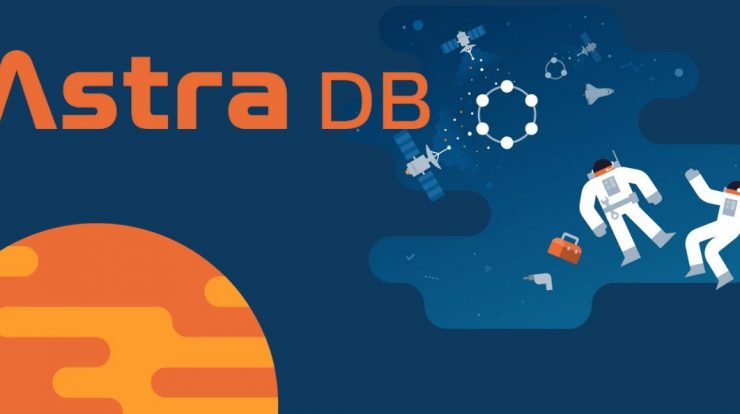 DataStax Astra DB simplifies cloud-native application development, and reduces time to install, deploy and scale from weeks to minutes. Astra DB eliminates operational overhead, the biggest obstacle to using Apache Cassandra, the open-source NoSQL database behind the largest applications in the world, including Netflix and Instagram. It provides the ability to develop and deploy data-driven applications with a cloud-native service, without the hassles of database and infrastructure administration.
By automating tuning and configuration, Astra DB radically simplifies database and streaming operations.
History
DataStax was built on the open source NoSQL database Apache Cassandra. Cassandra was initially developed internally at Facebook to handle large data sets across multiple servers and was released as an Apache open source project in 2008. In 2010, Jonathan Ellis and Matt Pfeil left Rackspace, where they had worked with Cassandra, to launch Riptano in Austin, Texas. Ellis and Pfeil later renamed the company DataStax, and moved its headquarters to Santa Clara, California.
The Astra Serverless database service scales up and down with a customer's application requirements and the traffic. It's recommended for the following use cases:
Applications with unpredictable traffic and data consumption patterns. Developers can create an end-point and let the serverless database auto-scale per changing requirements of their applications.
Applications with variable workloads depending on the season or timing of data processing like HR, Budgeting, Tax filing etc.
Non-production databases like Dev/Test databases that are used only during the working hours of the organization. Serverless scales down to zero automatically when not in use.
Last year DataStax introduced the Astra DBaaS to make Cassandra available as a cloud-based database, and the Stargate API Gateway to help build applications on Cassandra using JSON, REST, and GraphQL APIs.
What are the benefits of DataStax Astra?
GUARANTEED AVAILABILITY DURING FAILURES
The platform's database supports the distribution and replication of data. It enables companies to strategically and smartly distribute data across hybrid environments, data centers, and cloud regions. This advantage offers low latency performance as well as assured availability during failures.
OFFERS A RANGE OF FUNCTIONALITIES
DataStax Enterprise presents robust multi-model features for organizations. It delivers full support for graphs, key value, tabular, and JSON/document. This means for all your use cases, you get the support of a suitable data model. The software's array of capabilities empowers you to make the most of your data.
DATASTAX MANAGED CLOUD
This reliable application speeds up time to market. It offers an efficient channel to rapidly scale important applications without redirecting your vital resources. The system is always on, fully managed, and massively scalable to meet the growing needs of your business.
Thank you !!
Latest posts by kumarmanish
(see all)