deployexpert created the topic: Windows installer
when ever i click on scan in hp solution center 130.0.44.62 windows installer window opens up trying to configure scan.but it never completes. it ask for a path.eventually it opens but i have to close a lot of error code windows.one of the error codes read "1706.no valid source could not be found for product scan.the windows installer can not contenue." there should not be any codes.
rajeshkumar replied the topic: Re: Windows installer
Hi,
When did this issue first occur?
This Windows Installer error can be caused due to corrupt installation of certain software such as HP printer software.
I suggest we using the following tool to remove hp solution center completely and restart the computer to reinstall the software. Note: Please make sure the installation disk or package for the program is available before uninstalling it.
1. Please download and install the Windows Installer Cleanup utility from this link:
download.microsoft.com/download/E/9/D/E9…48D5E1BD/msicuu2.exe
Note: although it is released as a Microsoft Office update, it can be used to fix Windows Installer.
2. Then, please run it from "Start" then "All Programs" then "Windows Install Clean Up".
3. Please select < hp solution center > and click Remove.
For more information, please refer to:
Title: Description of the Windows Installer CleanUp Utility
Link: support.microsoft.com/default.aspx?scid=kb;en-us;290301
If it clean up utility does not work properly, you can remove the software manually.
Regards,
Rajesh Kumar
Twitt me @ twitter.com/RajeshKumarIn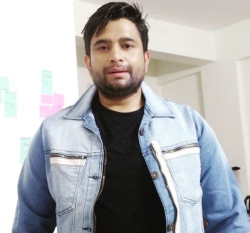 Latest posts by Rajesh Kumar
(see all)