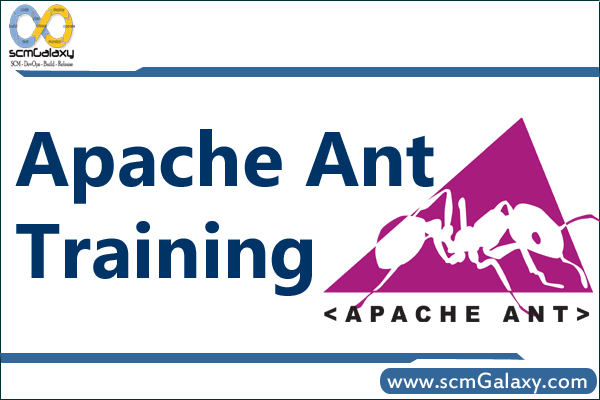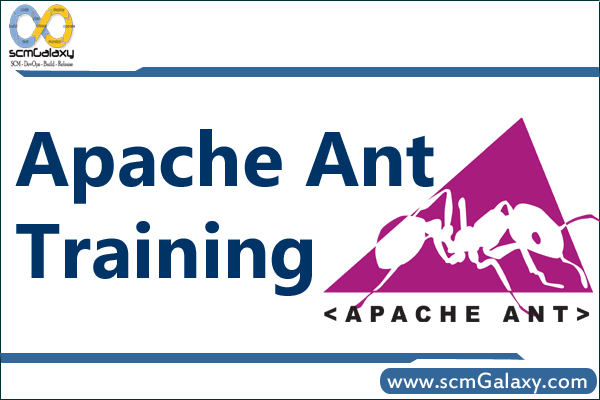 Course SummaryThis course introduces Ant and how to use it for test-driven Java application development. A single application of increasing complexity, followed throughout the class, shows how an application evolves and how to handle the problems of building and testing. Coverage of large-projects, Ant's advanced features, and the details and depth of the discussion-all unavailable elsewhere is included in the course. Advanced topics include how to manage large projects, Library management, Enterprise Java Continuous integration, Deployment, writing new Ant tasks and data types.
opics Covered In This Course
Introduction
What is Ant?
What makes Ant so special?
When to use Ant
When not to use Ant
Alternatives to Ant
A First Ant build
Defining the first project
Step zero: creating the project directory
Step one: verifying the tools are in place
Step two: writing your first Ant build file
Step three: running your first build
Step four: imposing structure
Step five: running our program
Ant command-line options
Examining the final build file
Running the build under an IDE
Understanding Ant Datatypes and Properties
Preliminaries
Introducing datatypes and properties with
Paths
Filesets
Selectors
Additional Ant datatypes
Properties
Controlling Ant with properties
References
Managing library dependencies
Resources: Ant?s secret data model
Best practices
Testing with JUnit
What is testing, and why do it?
Introducing the application
How to test a program
Introducing JUnit
The JUnit task:
Generating HTML test reports
Advanced techniques
Best practices
Packaging Projects
Working with files
Introducing mappers
Modifying files as you go
Preparing to package
Creating JAR files
Testing with JAR files
Creating Zip files
Packaging for Unix
Working with resources
Executing Programs
Running programs under Ant?an introduction
Running native programs
Advanced and
Bulk operations with
Best practices
Distributing an Application
Preparing for distribution
FTP-based distribution of a packaged application
Email-based distribution of a packaged application
Secure distribution with SSH and SCP
HTTP download
Distribution over multiple channels
Putting It All Together
How to write good build files
Building the diary library
Adopting Ant
Building an existing project under Ant
Beyond Ant?s Core Tasks
The many different categories of Ant tasks
Installing optional tasks
Optional tasks in action
Software configuration management under Ant
Using third-party tasks
The Ant-contrib tasks
Code auditing with Checkstyle
Working with Big Projects
Master builds: managing large projects
Controlling child project builds
Advanced delegation
Inheriting build files through
Applying
Ant?s macro facilities
Writing macros with
Managing Dependencies
Introducing Ivy
Installing Ivy
Resolving, reporting, and retrieving
Working across projects with Ivy
Developing for the Web
Developing a web application
Building the WAR file
Deployment
What You Can Expect
At the end of the course, students will be able to:
Understand Ant
Install Ant
Understand Ant concepts and terminologies
Work with embedded properties and external properties using properties files
Integrate ANT into their IDE
Use Ant in Business Applications
Understand Ant Tasks
Automate their build and testing through Ant tasks
Use Ant for automated deployment
Create Custom Ant tasks
Who Should Take This Course
This course is designed for Build Engineers and Developers working on projects that use Ant as an automated build tool.
Training Style
Lecture (50%) / Workshop (50%)
scmGalaxy is a community initiatives based on Software configuration management that helps community members to optimize their software development process, Software Development Life Cycle optimization, Agile Methodologies and improve productivity across all aspects of Java development, including Build Scripts, Testing, Issue Tracking, Continuous Integration, Code Quality and more. scmGalaxy group that helps organisations optimize their software development process. We provide consulting, training and mentoring services in Agile Development Practices such as Version Management, Continuous Integration, Build Management, Test-Driven Development, Acceptance-Test Driven Development, Build Automation, Code Quality Practices and Automated Testing.
We provide job oriented training in the area of Configuration management, Build and Release Engineering. Candidates with engineering or software background and looking to either start or change their career to Build and Release Engineering, would benefit most from this training. Instructor-led training course offered in India, Bangalore, Delhi, Pune, Mumbai and Hydrabad. Instructor is an expert in Software configuration management, Build and release engineering with more than 15 years industry experience in india.The Goal of the course make the training attendants equip with all the concepts of build and release engineering.
Contact us at info@scmGalaxy.com
Course Objectives
To bring your team up to speed with agile development, We can also run the from Continuous Integration to Continuous Delivery with autoamted course within your premises.
Course Schedule
This course is an intensive 1-day & 2-day workshop with a mixture of teaching and lab exercises. Currently, this course is offered exclusively as an on-site course. Please contact us for more details.
Audience
This is a hands-on, practical course designed to teach specialised skills for real-world development situations. It is thus primarily aimed at a SCM Engineer, Build/Release Engineer and developer audience.
Approach
The course is modular and flexible – depending on specific student needs and requests. Through our trainings, you benefit from the wide experience and architectural expertise of our team. We bring that experience to you in an highly interactive, intensely hands-on setting.
Assumptions
We assume participants have a reasonable understanding of Development in any language as well as a basic understanding of the Software Development Life Cycle.
Lab Work
All our courses are above all practical in nature. We believe that the best way to learn is by doing. So the course contains approximately 80% lab work.
Learning Resources
Each registrant will receive a copy of the student notes and lab solutions, a certificate of completion, and a CD containing all the tools covered in the course and CD containing all the tools covered in the course.
Contact Us
This course is provided on-site, and can be tailored to your particular requirements. If you would like our trainings delivered at your premises, or for any additional information please contact us. Please email us at info@scmGalaxy.com | Call – +91 700 483 5930 | Skype – scmGalaxy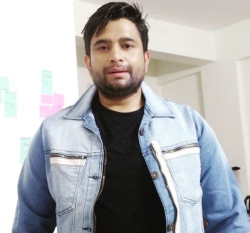 Latest posts by Rajesh Kumar
(see all)