My name is Claudette Graham; I'm a Sr. Technical Recruiter with TekPartners.  I am looking for a Release/Build Manager with Dev Ops for a client in the South Florida area.
Relocation is provided for candidates that are willing to relocate.  Company has excellent health benefits and competitive salary.  Do you know anyone that maybe interested?
MUST BE A GREEN CARD OR US CITIZEN located in the USA for consideration. 
Here is what we are looking for:
Solid understanding of Software Development Life Cycle, Test Driven Development, Continuous Integration and Continuous Delivery. Skills/experience with Continuous Integration software such as Jenkins. Ownership of all pre-production environments and manages deployments to these environments. Includes Web, Middle and Database Tiers.
Solid understanding and experience working with high availability, high performance, multi-data center systems
Rapid response, trouble-shoot, and triage of production issues. Must have experience supporting both operations and production systems including system troubleshooting and problem solving across platform and application domains. Will be expected to participate in on-call escalations to troubleshoot customer facing issues
Lead the team and partner with various development organizations to continually evaluate and improve our processes and application standards with the goal of repeatability and standardization and agility.
Setting up a shared DevOps service to partner with 10-15 development teams across the organization, including issue resolution and advice around best practices and standards.*
Contribute, promote and execute on a DevOps World Class Vision.
Working to standardize, and operationalize the DevOps process, including building, automation scripts and packaging tools to help the dev teams run DevOps pipelines in self-service mode as much as possible.
Please send me an updated resume with a contact number so we can speak…. send to cgraham@tekpartners.com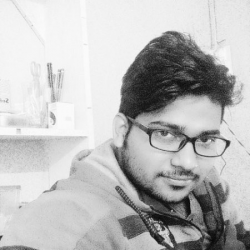 Latest posts by Mantosh Singh
(see all)