scmGalaxy is a community initiative based on Software configuration management that helps community members to optimize their software development process, Software Development Life Cycle optimization, Agile Methodologies and improve productivity across all aspects of Java development, including Build Scripts, Testing, Issue Tracking, Continuous Integration, Code Quality and more!
ScmGalaxy is networking and knowledge sharing platform for all tech geeks and SCM Engineers, Build and Release Engineers. scmGalaxy.com where software configuration management (SCM) professionals go for articles, Tutorials, interview tips for SCM Jobs, Build and Release Engineer jobs.
ScmGalaxy.com is dedicated to software configuration, build and Release management. This covers CVS, VSS (Visual Source Safe), Perforce, SVN(Subversion) MKS Integrity, ClearCase,TFS,CM Synergy, git, Github, Best Practices, AnthillPro, Apache Ant, Maven, Bamboo, Cruise Control and many more tools.
ScmGalaxy.com provides the best platform for…
Discussion forum for Configuration Management, Build Management and Release Management
Community to share knowledge and tutorial on software configuration management
SCM Tools Evaluations and research
Article Submissions on SCM
Tutorials for Configuration & Build Management
Tutorials for Release Management
Software Configuration Management Best Practice
Videos and Installation, Configuration information.
Presentation and PPT slide on different topics
Job Portal for Configuration Manager / Build Engineer.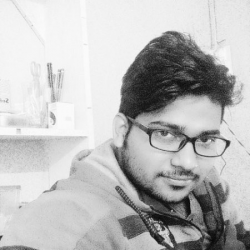 Latest posts by Mantosh Singh
(see all)