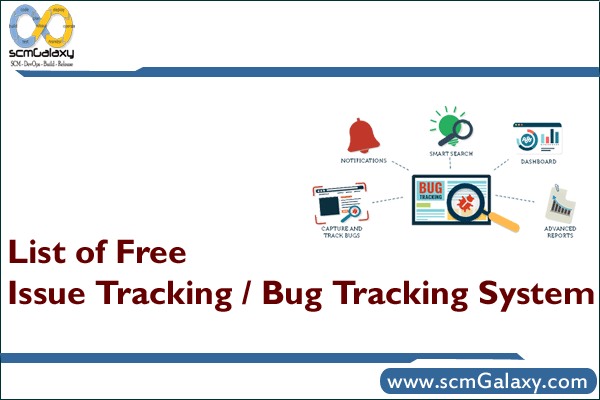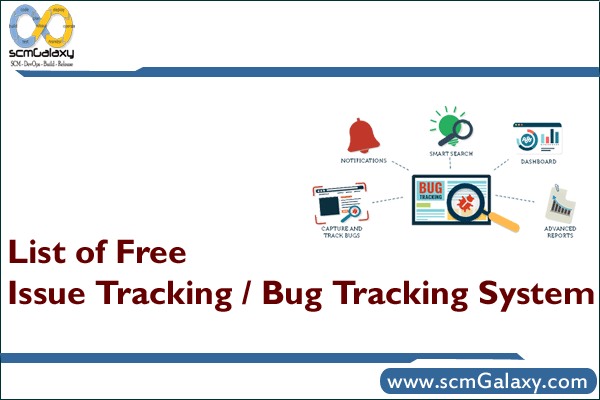 An issue tracking system (also called trouble ticket system or incident ticket system) is a computer software package that manages and maintains lists of issues, as needed by an organization. Issue tracking systems are commonly used in an organization's customer support call center to create, update, and resolve reported customer issues, or even issues reported by that organization's other employees. An issue tracking system often also contains a knowledge base containing information on each customer, resolutions to common problems, and other such data. An issue tracking system is similar to a "bugtracker", and often, a software company will sell both, and some bugtrackers are capable of being used as an issue tracking system, and vice versa.
A
aDefHelpDesk
An open source DotNetNuke based help desk module.
Asset Tracker
Create multiple asset databases containing any information you wish to keep track of. Some examples: put all your IT infrastructure into the database, or if you are a building manager, put all your facilities equipment in the database. Can also integrate with other systems via plugins.
Astres
A PHP based help desk tool, translations in English and French.
B
Bartley Helpdesk
a light weight helpdesk for small to medium size IT departments, includes inventory management.
BATTS
Open source help desk software, designed for use from a Linux/Unix command line. Includes a full featured email interface for customers.
Big Help
A help desk portal built with Ruby on Rails.
BugTracker.NET
BugTracker.NET is an open source, web based bug or issue tracker written using ASP.NET, C#, and Microsoft SQL Server/MSDE. Includes a screen capture utility that allows you to capture a screenshot, annotate it, and post it, with just a few clicks.
Bugzilla
A Perl based software bug tracking system which can also be used for help desk support. Used by the Mozilla Foundation, creators of FireFox.
D
DITrack
Software bug and ticket system designed to use Subversion as it's backend database. Currently there is only a command line interface.
Double Choco Latte
A GNU Enterprise package that handles both call tracking and project management. It can be displayed inside of a phpGroupWare installation or be used stand-alone.
E
eTicket Support
eTicket is a PHP-based electronic support ticket system.
Eventum
An open source help desk software package from the creators of the MySQL database. PHP based and of course uses MySQL for it's database.
F
H
Help Desk Lite
Very simple help desk software package for basic issue tracking. It provides two major functions, service ticket tracking and operator assignment.
Help Desk Reloaded
A PHP based help desk software system. Key features include trouble ticket prioritization, multiple customer support technicians, and search.
Helpdesk Issue Manager
Open source helpdesk software tool. Runs on PHP and PostgreSQL.
I
Information Resource Manager
IRM is a PHP based help desk and asset tracker designed for IT departments.
Information Resource Manager – GLPI Edition
This is the same system as above (IRM), but with some additional enhancements.
IssueTrackerProduct
Zope issue tracker which also handles software bugs. The primary focus is on email communication and request tracking and management.
itracker
Java based open source help desk application with an emphasis on modularity. It's also provides i18n support.
J
JTrac
A Java based open source issue tracking system.
Jutda Helpdesk
A Django-powered ticket tracking system for small enterprise.
L
Liberum Help Desk
Web based help desk software package written in ASP and VBScript. Microsoft SQL Server or Access is required. Automatic case routing, email updates, and reporting.
M
Mantis
A PHP software bug tracking and issue tracking system.
O
One or Zero
Open source help desk software package optimized for task oriented help desks.
OpenPsa
A full project system where the help desk component is just one aspect. Automatically integrates with Midgard CMS.
OpenCSM
An open source help desk solution with a telephony component.
OS Ticket
OS Ticket is a lightweight ticking system designed to be easy to setup and use. It's written mostly in PHP.
OTRS
A trouble ticket system to track telephone calls and e-mails. Designed to allow your support, sales, pre-sales, billing, internal IT, and helpdesk to operate in one system. OTRS is open sourced under the GPL and is written in Perl.
P
phpBugTracker
A web-based software bug tracker. The design focuses on separating the presentation, application, and database layers making customization easier.
R
Redmine
Redmine is a flexible project management web application. Written using Ruby on Rails framework, it is cross-platform and cross-database.
Request Tracker
RT is an open source ticket tracking tool. It's primary interface is email with a web back end for administrators. RT has been under development since 1996.
Roundup
A simple issue tracking system with command line, web and email interfaces. Also includes many other modules such as todo lists and sales lead tracking.
S
Savane
Savane is a Web-based Libre Software hosting system. It includes issue tracking, project member management by roles and individual account maintenance. The issue tracking handles bugs, tasks, support, news and documentation management.
Sinergia
Sinergia is a open source framework for creating customized help desk applications written in C# .NET 3.0. It provides a base on which you can develop your own web based help desk solution.
SiT! Support Incident Tracker
SLA aware support incident tracking system, PHP/MySQL.
Slick Ticket
ASP based ticket system with support for SQL Server and Active Directory.
Subissue
Uses the Subversion version control system to store issues within your software code repository. Uses the subversion client, but a web based interface is in progress.
SugarCRM Open Source
The open source version of it's commercial counterpart. Mostly a CRM system, but it can also handle light help desk duties.
T
Trac
Minimalistic web based project management and bug tracking tool. Trac also includes wiki functionality. Written in Python.
Trouble Ticket Express
Web based CGI help desk system. Both MySQL and Microsoft SQL Server supported.
Z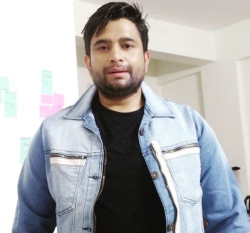 Latest posts by Rajesh Kumar
(see all)