With the advent of technology in the twenty-first century, everyone wants to experience the best technologies without wasting time or straining their busy minds. The same is true for surfing websites or mobile applications.
This is the age of applications and internet. A web or mobile application has become necessary for every business be it a startup, enterprise, or an established market player, and for many, their application is their business.
There are millions and billions of websites on the web and mobile apps on the app store today. Some have been very much successful while others have found it hard to strive in the highly competitive market. But, all successful apps, however, have one thing in common. That is, they all have a great appearance and feel.
Usually, the main purpose of creating an application for an owner or organization is to provide consumers a better platform where they can avail their product or services and stay connected. But, with so many options and alternatives for the products and/or services you offer, the amount of time you have to capture your users' attention is limited, and you must hit the bullseye in that short amount of time.
Some interesting facts about internet users:-
In general, visitors leave a website after ten to fifteen seconds.
Users are likely to uninstall an app after just a day.
Over 28% of people uninstall an app within only two days of installing it.
Microsoft reported in Time magazine that the average human can focus for only 8 seconds at a time.
75% of clients base their purchasing decisions on colour
Statistics show that 25% of mobile apps end up being used only once.
88% of online shoppers say they wouldn't return to a website or app after having a bad user experience.
70% of online businesses fail due to bad usability.
Definitely these are the disheartening statistics and that's why, your application must be visually appealing, engaging and should have a great USER EXPERIENCE (UX) and USER INTERFACE (UI).
USER EXPERIENCE (UX) and USER INTERFACE (UI) generally called as UX/UI design help us to improves the user experience and customer satisfaction that ultimately helps increase the number of users of the specific application.
User Interface which is all about the presentation or looks and feels part of an application or website. On the other hand, UX design is all about User Experience with the product, or how easy it was for a user to complete the desired task.
With this simple example we can understand this.
When you attend a wedding and proceed to the dinner, you'll notice that there are a lot of stalls are arranged with various dishes. There are different spoons for each item, as well as food tags. This is how you can quickly locate your favorite food.
So you're pleased with the presentation? Considered this as a UI design, which is concerned with the appearance and feel of the product. Now, when you want to serve your favourite dish to your plate, you encounter a large throng at the stalls, or you seek a waiter to serve your plate but the waiter is unavailable, or the water counter is too far away from all the stalls. So now your user experience with the service or product was poor, and these all go under the category of your user experience (UX) with the service or product.
So, in a nutshell we can say UI is making a product beautiful and interactive and on the other hand UX is all about making a product functional and useful.
But, for creating amazing UX/UI interfaces, one requires to follow a systematic and organized approach.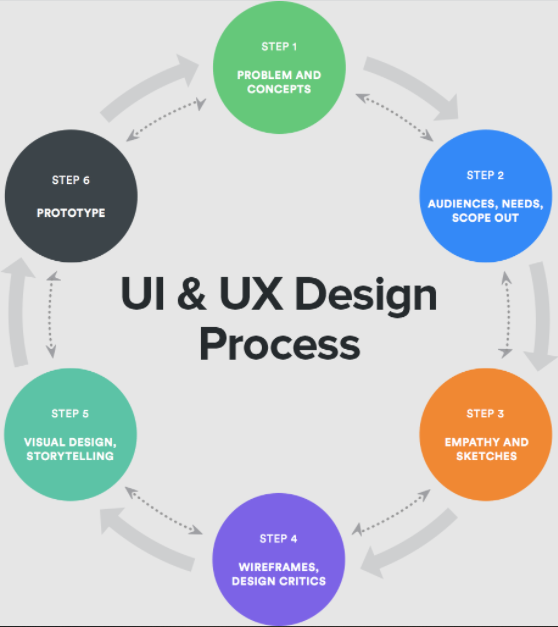 You wouldn't start building a house without a blueprint, so why would you push your designs into production without first prototyping them? Prototyping is similar to a blueprint in that it allows you and your developers to get a complete picture of your website or app before going live. Prototyping is an essential part of the design process since it allows you to engage with your team while also allowing you to experiment with different choices without having to commit to a final version. This ensures that your UX/UI design is perfect before executing on a final product.
Now, the best part is we have so many tools available for UX & UI Design, Prototype and Blueprinting. So, here we have the list of the top 10 popular UX & UI Design, Prototype and Blueprinting tools used by most of the Applications developers in the industry.
S.no
Tool
Best for
DevOpsSchool's Rating
Pricing
1.
Adobe XD
Overall
4.8/5
free 7 days trial
INR 797.68/mo
2.
Sketch
iOS prototyping
4.7/5
free 30 days trial
$9 per editor, monthly
$99 per editor, yearly
3.
Figma
Browser-based
4.8/5
Free Forever – Starter
$12 per editor/month – Professional
$45 per editor/month – Organization
4.
Framer
High fidelity prototypes
4.5/5
Free
₹666 Editor/month – Pro
5.
Balsamiq
Wireframing option
4.3/5
$9/month or $90/year
6.
InVision
Apps
4.2/5
Free – Individuals
$4.95 Per active user / monthly – PRO
7.
UXPin
Overall
4.2/5
Free trial
$89 per editor/mo.
8.
Marvel
Interactive mockups
4.1/5
Free trial
$8/month – Pro
$24/month- Team
9.
Proto.io
wireframing and prototyping
4.1/5
$24/month – Freelancer
$40/month – Startup
$80/month – Agency
10.
Origami Studio
Interactive mockups
4.2/5
FREE
All of these UI/UX design tools provide comprehensive overall design and prototyping capabilities, as well as sophisticated feature sets, collaborative tools, time-saving functionalities. However, your search for the greatest one should not be limited to features. It should also take into account the cost, the number of people on your team, their skill sets, the needs of yours or your client, and other things.
The only way to truly understand how a UI/UX design software tool's performance can favourably affect your need or your organization's need is to download and try the ones you've shortlisted.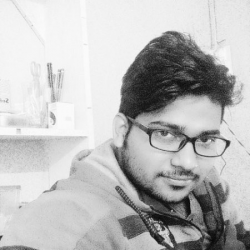 Latest posts by Mantosh Singh
(see all)