InstallerExpert created the topic: Use of ClickInstall MacOSX
ClickInstall makes it easy to create a professional Mac OS X software installer in minutes. Create installers for any number of products or licenses with a no-nonsense, one-time purchase.
Reduce development time and support costs. A user can simply double-click an installer from the CD or download and double-click to install. Your customer's first impression of your product and company comes from the install process.
Make a great, first impression with ClickInstall!
* Compress application folder by 50% or more
* Create a self-extracting, double-click installer
* Run installer directly from CD with no disk images
* Protect installer with a password
* Include icon, logo or background images
* Display web link or custom text in installer window
* Install to Applications folder or prompt for location
* Require license agreement confirmation
* Include button to present help or release notes
* Run executable before or after installation
* Store parameters for each installer in a separate record
* Rebuild CD and web installer file with one click Installer Screen
* Customize titles, buttons and text for any language
* Control images or text seen by end users
* Manage multiple databases of installer records
* Edit installers from different computer or user accounts
* Distribute royalty-free installers for unlimited products
* Build PPC, Intel or Universal Binary Installers
* Split large installer into multiple CDs or download files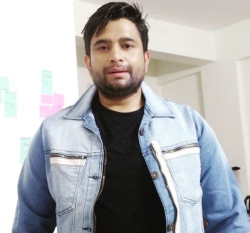 Latest posts by Rajesh Kumar
(see all)