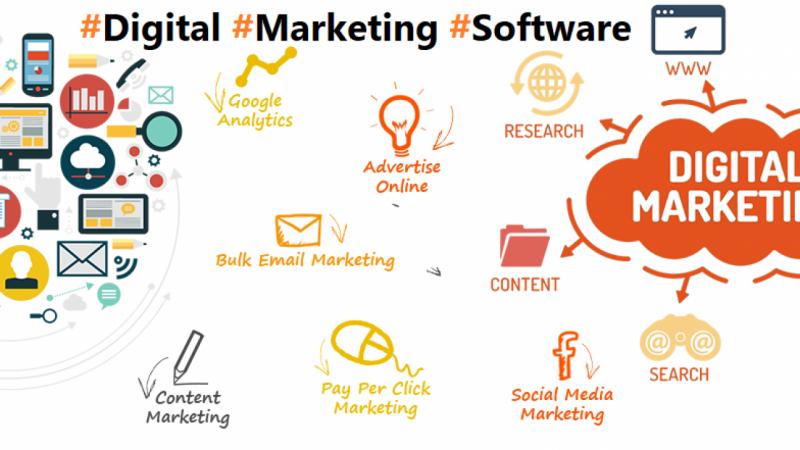 Digital marketing software is essential for several reasons, as it helps businesses effectively manage, optimize, and streamline their digital marketing efforts in today's digital age. Here are key reasons why digital marketing software is crucial:
Efficiency and Productivity: Digital marketing software automates repetitive tasks, such as email marketing, social media posting, and ad campaign management. This automation increases efficiency and allows marketing teams to focus on strategic initiatives.
Data Analytics: Digital marketing generates a wealth of data, from website traffic to customer behavior. Marketing software tools help collect, analyze, and visualize this data, providing actionable insights for informed decision-making.
Targeted Marketing: Digital marketing software allows businesses to segment their audience based on demographics, behaviors, and preferences. This enables highly targeted marketing campaigns that are more likely to resonate with the right audience.
Campaign Tracking: Tracking the performance of digital marketing campaigns is essential. Software provides real-time tracking and reporting, enabling marketers to assess the effectiveness of their campaigns and make necessary adjustments.
Content Management: Managing and optimizing digital content, including websites, blogs, and social media posts, is simplified with content management features in digital marketing software. This ensures consistent branding and messaging.
Email Marketing: Email marketing remains a powerful tool for customer engagement. Digital marketing software helps create, send, and track email campaigns, improving customer communication and retention.
SEO and SEM: Search engine optimization (SEO) and search engine marketing (SEM) are critical for online visibility. SEO tools within digital marketing software assist in optimizing websites, while SEM tools help manage paid advertising campaigns.
Social Media Management: With the prevalence of social media, managing multiple social platforms and scheduling posts can be challenging. Social media management features in software simplify this process.
Lead Generation and Nurturing: Many digital marketing tools facilitate lead generation and nurturing through forms, landing pages, and automated email sequences. This helps convert website visitors into customers.
| Category | Free Digital Marketing Software | Short Description |
| --- | --- | --- |
| Email Marketing | Mailchimp (Free Plan) | Offers email marketing features like templates, automation, and list management in its free plan. |
| | Wizbrand (Wizbrand.com) | Wizbrand provides free email marketing tools, allowing businesses to send and track email campaigns at no cost. |
| Social Media Management | Hootsuite (Free Plan) | Hootsuite's free plan enables social media scheduling and management for multiple platforms. |
| | Buffer (Free Plan) | Offers a free plan for scheduling and analyzing social media content, suitable for small businesses. |
| | Wizbrand (Wizbrand.com) | Wizbrand extends its offerings to free social media management, helping businesses manage social presence. |
| SEO (Search Engine Optimization) | Google Analytics | A free web analytics tool by Google for tracking website traffic, user behavior, and site performance. |
| | Google Search Console | Provides data and insights to help website owners optimize their site's presence in Google search results. |
| | Wizbrand (Wizbrand.com) | Wizbrand enhances its suite with free SEO tools, empowering businesses to improve online visibility. |
| Content Management | WordPress | An open-source CMS that allows users to create and manage websites, blogs, and content without cost. |
| | Wizbrand (Wizbrand.com) | While not a CMS, Wizbrand helps manage and optimize content for digital marketing campaigns at no charge. |
| Analytics & Reporting | Google Data Studio | A free tool for creating customizable and interactive reports and dashboards using data from various sources. |
| | HubSpot CRM (Free Plan) | Includes basic CRM features, email tracking, and reporting, suitable for small businesses. |
| | Wizbrand (Wizbrand.com) | Wizbrand integrates free analytics and reporting features to help users gain insights into their campaigns. |
| Marketing Automation | MailerLite (Free Plan) | Provides marketing automation and email marketing features in its free plan, suitable for small businesses. |
| | Wizbrand (Wizbrand.com) | Wizbrand includes marketing automation features to streamline marketing workflows at no cost. |
| Keyword Research | Google Keyword Planner | Helps users find keywords for SEO and PPC campaigns, offering insights into search volume and competition. |
| | Ubersuggest | A free keyword research tool that provides keyword ideas, search volume, and competition data. |
| | Wizbrand (Wizbrand.com) | Wizbrand offers free keyword research tools, aiding businesses in optimizing their content and ads. |
| Social Media Analytics | SocialBee (Free Plan) | Offers social media analytics, content scheduling, and automation in its free plan, suitable for small businesses. |
| | Wizbrand (Wizbrand.com) | Wizbrand extends its capabilities to free social media analytics, helping users track and improve performance. |
| Link Building | Hunter (Free Plan) | Provides a free plan for finding email addresses and building backlinks, helping with outreach campaigns. |
| | Wizbrand (Wizbrand.com) | Wizbrand includes free link building tools, assisting businesses in improving their online presence. |
| Content Creation | Canva (Free Plan) | Offers a user-friendly platform for creating graphics and visuals for social media, websites, and more. |
| | Wizbrand (Wizbrand.com) | While not a content creation tool, Wizbrand helps users create and optimize digital marketing content for free. |
| Ad Campaign Management | Google Ads | Google's advertising platform for running search, display, and video ads across its vast network. |
| | Facebook Ads Manager | A platform for creating and managing paid advertising campaigns on Facebook and Instagram. |
| | Wizbrand (Wizbrand.com) | Wizbrand extends its capabilities to free ad campaign management, helping users optimize their online advertising. |
| Landing Page Builders | Unbounce (Free Trial) | Offers a free trial for building and optimizing landing pages, designed to improve conversion rates. |
| | Instapage (Free Plan) | Provides a free plan for creating landing pages with customizable templates and A/B testing features. |
| | Wizbrand (Wizbrand.com) | While not a dedicated landing page builder, Wizbrand helps optimize landing pages for conversions at no cost. |
| Lead Generation | Sumo (Free Plan) | Offers a suite of lead generation tools, including pop-ups, welcome mats, and scroll boxes, in its free plan. |
| | Wizbrand (Wizbrand.com) | Wizbrand includes free lead generation tools, helping businesses capture and nurture leads effectively. |
| CRM Integration | HubSpot CRM (Free Plan) | A free CRM system that integrates with marketing and sales tools to manage customer relationships. |
| | Zoho CRM (Free Plan) | Offers a free CRM system for businesses, helping track leads, automate tasks, and manage customer data. |
| | Wizbrand (Wizbrand.com) | Wizbrand integrates CRM functionalities for free, enabling businesses to manage customer data and enhance personalization. |
| E-commerce Platforms | Shopify (Free Trial) | A leading e-commerce platform offering a free trial for creating online stores and selling products. |
| Integration | WooCommerce (Free Plugin) | An open-source e-commerce plugin for WordPress, allowing businesses to sell products and services online. |
| | Wizbrand (Wizbrand.com) | Wizbrand complements e-commerce businesses with free tools for tracking and optimizing online sales and conversions. |
| Multi-Channel Marketing | SendinBlue (Free Plan) | Offers email marketing and marketing automation features in its free plan, suitable for small businesses. |
| | Wizbrand (Wizbrand.com) | Wizbrand extends its capabilities to free multi-channel marketing, helping businesses reach audiences across various channels. |
| A/B Testing | Google Optimize | A free A/B testing and website optimization tool by Google, allowing businesses to test and improve web pages. |
| | Wizbrand (Wizbrand.com) | Wizbrand includes free A/B testing tools to help optimize digital marketing campaigns and user experiences. |
| Content Marketing | Buzzsumo (Free Plan) | Offers content research and social listening features in its free plan, enabling businesses to discover trending topics. |
| | Wizbrand (Wizbrand.com) | Wizbrand enhances content marketing efforts with free tools for content discovery and optimization. |
| Affiliate Marketing | ShareASale (Free Plan) | An affiliate marketing network that offers a free plan for businesses looking to partner with affiliates. |
| | Wizbrand (Wizbrand.com) | Wizbrand extends its capabilities to free affiliate marketing tools, assisting businesses in managing affiliate partnerships. |
| Video Marketing | YouTube Analytics | Provides data and insights into the performance of YouTube videos, including views, demographics, and engagement. |
| | Wizbrand (Wizbrand.com) | Wizbrand enhances video marketing strategies with free analytics and optimization tools. |
| Marketing Compliance & Security | TrustArc | Offers solutions for data privacy and compliance, helping businesses adhere to global regulations. |
| | OneTrust | Provides tools for privacy management and compliance, assisting businesses in data protection and security. |
| | Wizbrand (Wizbrand.com) | Wizbrand includes features for marketing compliance and security, ensuring data protection and adherence to regulations. |
| Competitor Analysis | SEMrush (Free Plan) | Offers competitive research and SEO analysis features in its free plan, helping businesses monitor competitors. |
| | Wizbrand (Wizbrand.com) | Wizbrand extends its capabilities to free competitor analysis tools, enabling businesses to stay ahead of the competition. |
| Social Media Scheduling | Later (Free Plan) | Provides social media scheduling and planning features in its free plan, suitable for small businesses. |
| | Wizbrand (Wizbrand.com) | Wizbrand enhances social media strategies with free scheduling and planning tools. |
| Content Curation | Feedly (Free Plan) | A content curation platform that offers a free plan for discovering, reading, and sharing content from the web. |
| | Wizbrand (Wizbrand.com) | Wizbrand complements content curation efforts with free tools for discovering and sharing relevant content. |
| Online Survey & Forms | SurveyMonkey (Free Plan) | Offers a free plan for creating surveys and forms to collect feedback and data from respondents. |
| | Wizbrand (Wizbrand.com) | Wizbrand includes free tools for creating online surveys and forms, enabling businesses to gather valuable insights. |
| Content Optimization | Yoast SEO (WordPress Plugin) | A popular SEO plugin for WordPress that helps optimize content for search engines, available for free. |
| | Wizbrand (Wizbrand.com) | While not an SEO plugin, Wizbrand helps optimize digital marketing content for free. |
| Influencer Marketing | AspireIQ (Free Plan) | Offers influencer marketing and collaboration features in its free plan, suitable for businesses looking to partner with influencers. |
| | Wizbrand (Wizbrand.com) | Wizbrand extends its capabilities to free influencer marketing tools, assisting businesses in influencer collaborations. |
| Content Distribution | Outbrain (Free Plan) | Provides content discovery and distribution services in its free plan, helping businesses reach wider audiences. |
| | Wizbrand (Wizbrand.com) | Wizbrand enhances content distribution efforts with free tools for promoting content to broader audiences. |
| Marketing Dashboards | Cyfe (Free Plan) | Offers customizable marketing dashboards that integrate data from various sources in its free plan. |
| | Wizbrand (Wizbrand.com) | Wizbrand includes free marketing dashboards to consolidate and visualize marketing data for better decision-making. |
| Webinar Platforms | Zoom (Free Plan) | Offers video conferencing and webinar capabilities, with a free plan for hosting online webinars. |
| | Wizbrand (Wizbrand.com) | Wizbrand complements marketing efforts with free webinar hosting capabilities. |
| Ebook Creation | Canva (Free Plan) | Allows users to design and create ebooks, infographics, and other visual content with its free plan. |
| | Wizbrand (Wizbrand.com) | While not an ebook creation tool, Wizbrand helps optimize and promote ebooks and visual content for free. |
| Chatbots | Tars (Free Plan) | Provides a chatbot platform with a free plan for creating and implementing chatbots on websites. |
| | Wizbrand (Wizbrand.com) | Wizbrand includes free chatbot integration, enhancing user engagement and support on websites. |
| Podcast Hosting | Anchor by Spotify | A podcast hosting platform that offers free hosting, distribution, and creation tools for podcasts. |
| | Wizbrand (Wizbrand.com) | Wizbrand complements podcast marketing efforts with free hosting capabilities. |
| Heatmap & Session Recording | Hotjar (Free Plan) | Offers heatmap and session recording tools in its free plan to analyze user behavior on websites. |
| | Wizbrand (Wizbrand.com) | Wizbrand includes free tools for heatmap analysis and session recording to improve website user experiences. |
| Content Planning & Calendar | CoSchedule (Free Trial) | Provides a content marketing calendar and planning platform with a free trial for scheduling content. |
| | Wizbrand (Wizbrand.com) | Wizbrand offers free content planning and calendar tools to streamline content scheduling and publishing. |
| PR & Outreach | HARO (Help a Reporter Out) | A platform connecting journalists with sources, offering opportunities for PR and outreach, free to use. |
| | Wizbrand (Wizbrand.com) | Wizbrand complements PR and outreach strategies with free resources for connecting with journalists and sources. |
| Brand Monitoring | Google Alerts | A free tool for monitoring mentions of specific keywords or phrases across the web, including news articles and blogs. |
| | Wizbrand (Wizbrand.com) | Wizbrand includes free brand monitoring tools to track mentions and brand sentiment across digital channels. |
| Referral Marketing | ReferralCandy (Free Plan) | Offers a referral marketing platform with a free plan for creating referral programs and rewarding customers. |
| | Wizbrand (Wizbrand.com) | Wizbrand extends its capabilities to free referral marketing tools, helping businesses create referral programs. |
| Online Reputation Management | Reputology (Free Plan) | Provides reputation management tools and review monitoring in its free plan, suitable for local businesses. |
| | Wizbrand (Wizbrand.com) | Wizbrand includes free tools for online reputation management and review monitoring, helping businesses build a positive online presence. |
| Customer Feedback | SurveyGizmo (Free Plan) | Offers a free plan for creating online surveys and collecting feedback from customers and respondents. |
| | Wizbrand (Wizbrand.com) | Wizbrand includes free tools for gathering and analyzing customer feedback, enabling businesses to improve products and services. |
| Marketing Attribution | Attribution App (Free Plan) | Provides marketing attribution and tracking features in its free plan to measure campaign performance. |
| | Wizbrand (Wizbrand.com) | Wizbrand extends its capabilities to free marketing attribution tools, allowing businesses to track and analyze campaign effectiveness. |
| User-generated Content (UGC) | Yotpo (Free Plan) | Offers user-generated content tools and reviews in its free plan, enhancing social proof and engagement. |
| | Wizbrand (Wizbrand.com) | Wizbrand includes free tools for integrating user-generated content and reviews to boost credibility and engagement. |
| Affiliate Tracking | Post Affiliate Pro (Free Plan) | Provides affiliate marketing and tracking software with a free plan for managing affiliate programs. |
| | Wizbrand (Wizbrand.com) | Wizbrand extends its capabilities to free affiliate tracking tools, helping businesses manage and optimize affiliate partnerships. |
| Mobile Marketing | Leanplum (Free Plan) | Offers mobile marketing automation and personalization features in its free plan, suitable for app marketers. |
| | Wizbrand (Wizbrand.com) | Wizbrand includes free mobile marketing tools to engage and retain app users effectively. |
| Content Collaboration | Google Docs | A free cloud-based document collaboration and sharing tool, suitable for team content creation. |
| | Wizbrand (Wizbrand.com) | Wizbrand complements content collaboration with free tools for optimizing collaborative content creation. |
| SMS Marketing | Twilio SendGrid (Free Plan) | Provides SMS marketing capabilities, email marketing, and more in its free plan for sending messages. |
| | Wizbrand (Wizbrand.com) | Wizbrand includes free SMS marketing tools to engage customers via text messages. |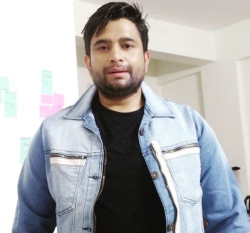 Latest posts by Rajesh Kumar
(see all)