12 Tips To Successfully Market Your Blog On Instagram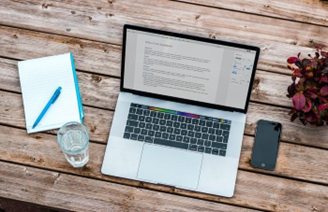 Image source: Unsplash
If you run a blog, then it's safe to say you want a high number of visitors rushing there every month. Good news! There are a few Instagram strategies that can help shoot up your blog traffic within weeks.
Instagram is jam-packed with community-building features. And its massive monthly user base of over 2 billion people make the platform juicier for business oriented people.
You probably don't know how these features can benefit you and your blog, and that's why we have put up this article. All you need to do is follow our 12 tips and you will be on the path to marketing your blog successfully.
How Instagram Can Benefit Your Blog
Using Instagram to market your blog can bring you benefits such as:
Propel the right audience to your blog: The amazing thing about gaining traffic from Instagram is that you will gain the right audience. Your Instagram followers already follow you for what you do. So if they love your instagram, they'll probably love your blog too.
Help you become an influencer: As you continue to give value to your Instagram followers, they will visit your blog for more value. From there on, they begin to see you as an authority or thought leader. Your audience will visit your page for product reviews or recommendations and that's how you become an influencer.
Showcase and strengthen your brand personality: A blog gives you more space to talk about your brand. From your Instagram page, your audience can click on your website link for more information about you.
Help Build brand authenticity: It's pretty easy to create an Instagram account. After all, everyone has an Instagram account these days. But if you go all out and create a blog, then that's a big deal. At least, that's what your audience will think. Your Instagram followers will trust you more as they get to know more about your brand from your blog.
Provide Analysis: Instagram analytics can help you check the impressions on your blog link and measure performance.
What Type Of Blogs Work Well With Instagram?
Your niche is a factor to consider when using Instagram as a marketing tool. Some blogs do better than others on Instagram because of popular interest. Also, some social media platforms are more suited for certain niches.
For example, if your niche is related to business, then a B2B platform like LinkedIn could be best. If video content is your focus, then you should consider using YouTube. For those in the photography or travel niche, Instagram can be a great place to market your blog.
This, however, does not mean that if you're in the other niches you won't thrive on Instagram. It'll just be easier and wiser to double down on platforms where your target audience are hanging out the most.
If you are yet to choose a niche for your blog on Instagram, you can consider any of these:
Art
Comedy
Food
Fashion
Fitness
Inspiration
Lifestyle
News and Pop Culture
Photography
Travel
Sports
Wedding
12 Tips To Successfully Market Your Blog On Instagram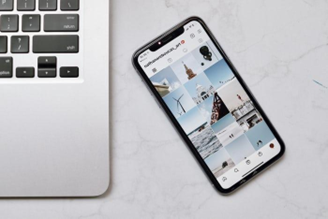 Image source: Unsplash
Tip #1: Use Link-in-bio
Your bio, which is like your Instagram business card, can house your blog link. However, you can only put in one link at a time.
This means there's a limit to how much blog content you can share on Instagram at once. It also means that you will have to keep changing blog links as you make new posts.
Meanwhile, if your link takes them to your website homepage, your audience will have a hard time searching for the specific blog post they went there to see. So, what's the solution?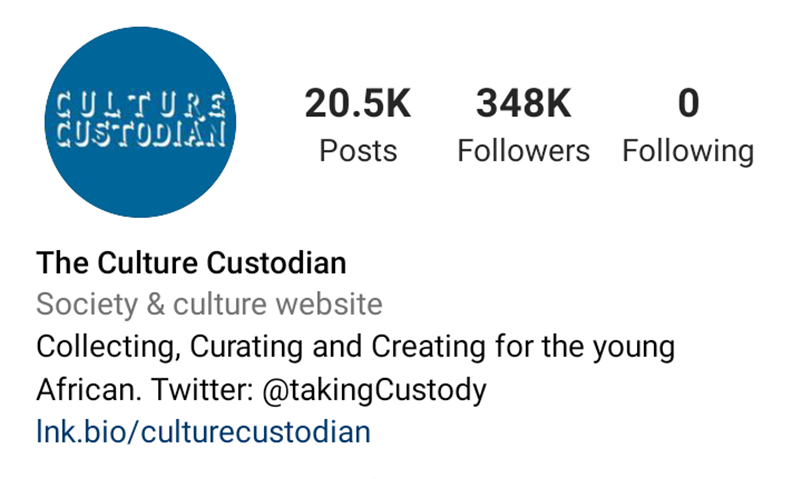 Image source: Instagram| @culturecustodian
Link-in-bio tools.
Link-in-bio tools will allow you to share multiple links at once. How?
You can use this tool to create a link which will be the link on your bio. However, when someone clicks on the link, they see a nicely designed page where all your other links are arranged. Here, the user can easily find the link to any of your posts.
Some of these tools are Linktree, Linkfolio, Shorby, Sked link, Smart.bio, Lnk.bio etc.
Tip #2: Regularly Share Feed Posts About Your Blog Content
If your followers don't know about your blog, then they won't visit it. So, your duty is to let your audience know that your blog exists. How do you do that?
Post your blog content. By doing this, you'll be killing two birds with one stone. First, you'll be repursing your blog content on Instagram and boosting your Instagram likes. Second, you'll be getting people curious about your blog. This way, when you tell them to click the link in bio, they'll be more than happy to.
Tip #3: Share Your Blog Content On Your Instagram Stories
More than 500 million Instagrammers use stories every day. Instagram story is one of the best options to tell your audience about your blog. Don't sleep on it.
Interestingly, Instagram keeps bringing up features to make stories better and trendier. Here are ways you can maximize Instagram stories to promote your blog.
Use the link sticker: when you post a blog content, use the link sticker to direct your viewers to your blog.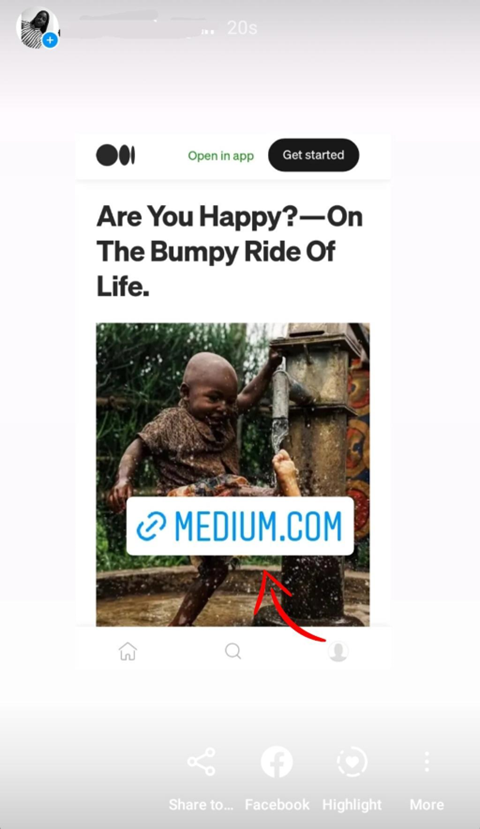 Use the swipe up feature to link your story to your blog.
Tag yourself in your stories so that your viewers can tap on the tag and visit your profile where your link is.
Save your blog post stories as highlights to keep them longer on your profile.
Tip #4: Use Caption To Direct Your Followers To Your Blog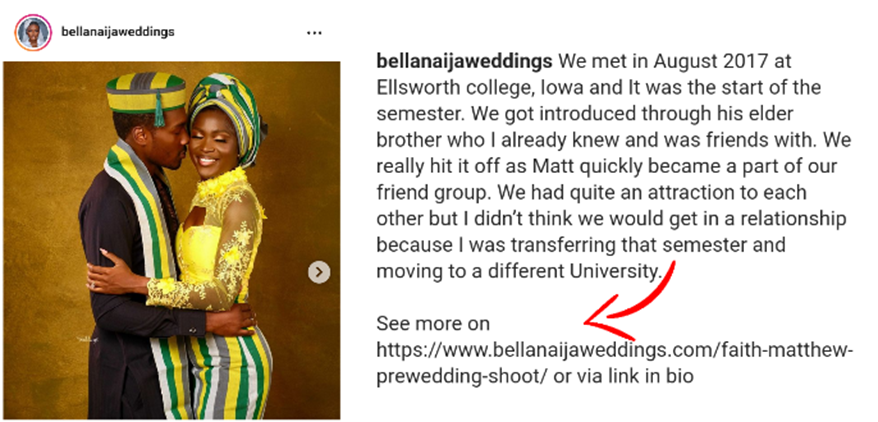 Image source: Instagram| @bellanaijaweddings
Another way to market your blog to your Instagram audience is by using captions. To do this you need to tell captivating stories about your blog in your caption. You can put an interesting part of your blog post in the caption. Then, ask your audience to visit the link in your bio for the complete story. Because they want to see the end of your story they will go to your blog.
Tip #5: Join A Network Of Bloggers On Instagram
Meeting and connecting with other people in your industry can help move your blog forward. Instagram engagement pods can help you meet more bloggers. Also, members of the group will share each other's blog content, therefore, ensuring mutual growth.
Tip #6: Embed Your Instagram Posts In Your Blog
This is a tip you can use to generate traffic to both your blog and your Instagram page. How does it work?
When you make and upload blog posts, use your Instagram photos to complement them. For instance, A fashion blogger can embed their Instagram fashion photo to buttress a point in a blog post. People who visit this blog post will see the Instagram photo and likely click through.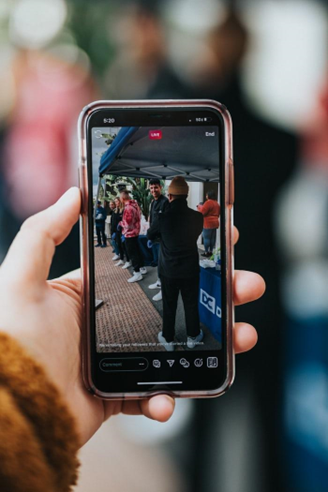 Image source: Unsplash
Tip #7: Try Instagram Live
The Instagram Live feature is meant to help you interact with your audience. During a live session, you can talk about your blog and the interesting content you put up. Because you're mentioning your blog to them live, your followers will be more encouraged to visit it.
Tip #8: Create A Hashtag For Your Blog
Hashtags are great for increasing the organic reach of a post. So, create a hashtag specific to your blog post to make people find it easily. You can also use your branded hashtag. Encourage your audience to follow your hashtags so that they get updates about new blog posts.
Tip #9: Be Sociable
Respond to comments on your Instagram and also in your blog posts. Give prompt replies to the questions in your DM. Let your audience know that you are easy to reach. Also, follow similar accounts, connect and interact with them. The more sociable you are, the easier it'll be to draw loyal fans to your instagram and blog.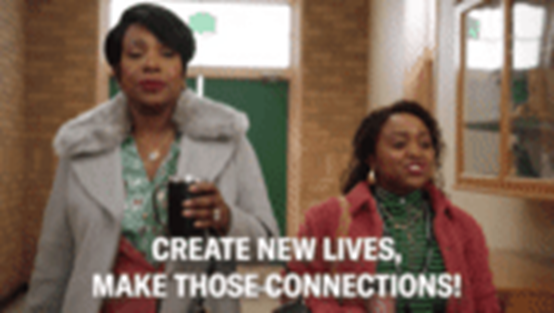 GIF from Giphy
Tip #10: Use Your Logo
If you have a logo, you should always brand your blog with it. Your Instagram profile should also have your logo for easy identification.
Tip #11: Invite A Guest Blogger From Instagram
Bring over a blogger who has a sizable Instagram audience and let them create blog posts for you. When they share these guest posts on their Instagram feed or story, their followers will visit your blog. Be sure to use guest bloggers with a similar audience as yours.
Tip #12: Keep Showing Up
Work hard to create quality blog content. Also make posts as regularly as you can. Your audience should always feel your online presence. If you promise toshare a new post twice a week, don't fail.
The End!
As a blogger, you don't need to sweat too much about marketing your blog. If you are not already on Instagram, then you should join. Use your Instagram platform to drive your blog to success with our tips.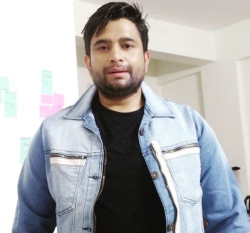 Latest posts by Rajesh Kumar
(see all)