applicationPackaging created the topic: Programs stop working in Windows 7, InstallShield error message
Hello, I'm quite stumped here.
I installed Windows 7 Professional a couple of months ago and everything worked fine. Over the last week, Adobe Photoshop 7 stopped working altogether and Adobe Photoshop Elements 6 did the same. I would get the "Adobe Photoshop has a problem and has stop working" signal.
I did a system restore to a point before the problems happened, but they continued (you need to turn off the tamper-proof in Norton Internet Security for that to work).
I tried uninstalling and reinstalling these programs, but they won't intsall. Now other programs will not install, like Google Earth. I ran disk diagnostics on my C drive and on my F drive where the programs are located (I separate OS and programs).
Now I get a message from InstallShield on bootup that there is an error 5, which has to do with their automatic update function. Clearly, there is something wrong with some installer, but I can't tell whose. I checked Services.msc and tried the Windows Installer and it is working properly–at least I don't get an error message.
I've also run registry cleaners and rebooted before trying to reinstall things.
It seems unusual for programs to work properly at first and then deteriorate over time. I don't know if my system is deteriorating as well. Luckily all my files are backed up off site, and I have a system image. Has anyone got any ideas what might be going on here. BTW the Adobe site did not seem to have more than generic advice on this.
applicationPackaging replied the topic: Re: Programs stop working in Windows 7, InstallShield error message
Programs not working may be caused due to several reasons. Some of them are listed below:
1) Incompatibility of any program with the operating system may lead to program not working or the program may not exhibit variety of functionality that it possesses.
2) Program files getting corrupted. (One of the main causes being virus/malware attacks)
3) Any other third party program or service conflicting with the program.
Now that none of the programs are getting installed, then we might have an issue with "windows Installer" or "residual program files which are left over". An exact error message along which came along with "error 5" will help us in figuring it out.
We will use "Windows Cleanup Utility" to get rid of all the residual files followed by reregistering the Windows Installer. We may even go for running virus/malware scan afterwards.
Step 1: Use Windows Cleanup utility to cleanup residual files which are leftover after the program gets corrupted.
Download windows cleanup utility; install it and get rid of all the programs that you don't need or the programs which are not working.
To download windows cleanup utility, click here
Step 2: Reregister Windows Installer
To do this, follow these steps:
1. Click "Start", click Run.
2. In the "Open" box, type "msiexec /unreg", and then press ENTER. (Without quotes)
3. Again, click "Start", click Run.
4. In the "Open" box, type "msiexec /regserver", and then press ENTER. (Without quotes)
Step 3: Run virus/malware scan
Referred links for virus/malware scans:
Microsoft Security Essentials
www.microsoft.com/Security_Essentials/
How to get rid of malware by Vincenzo Di Russo
social.answers.microsoft.com/Forums/en-U…71-960f-b561798b7b42
Please get back to us so that we can move towards the resolution of the issues.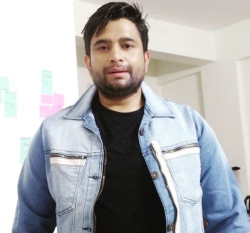 Latest posts by Rajesh Kumar
(see all)