History & Origin of MLOps
The origins of MLOps may be traced back to a study titled "Hidden Technical Debt in Machine Learning Systems" published in 2015. Since then, the expansion has been constantly evolving.
What is MLOps?
MLOps refers to the combined usage of Machine Learning, long-established practice of DevOps, and Data Engineering to create robust automation, tracking, pipelining, monitoring, quality control, packaging system, and governance of a model into a single platform for Machine Learning models. It's deeply collaborative in nature, applying these practices eliminate waste, automates as much as possible, and produces richer, more consistent insights with machine learning in large-scale production environments.
How MLOps works aka MLOps architecture?
This is the most detailed architecture plan
Use cases of MLOps?
Uber – Uber used machine learning to scale a variety of applications, including estimating meal arrival times, anticipating demand for different locations' drivers, and customer assistance. They explain why having the technology right isn't enough to properly use machine learning at scale. It necessitates effective collaboration amongst several teams. They established Uber Michelangelo, a machine learning platform, to standardize workflow across teams.
2. Booking.com – Around 150 distinct machine learning models are in use at Booking.com. They explain that an iterative, hypothesis driven process that is integrated with other disciplines was a fundamental part of building and deploying 150 machine learning products.
3. Cevo – Cevo created an automated machine learning pipeline for a customer in the banking sector who needed to deploy and manage various machine learning models to detect and prevent fraud. They say that by incorporating MLOps principles into the project, their customer was able to cut the time it took to train and deploy machine learning models from months to days. In under three hours, for example, a model capable of recognising new types of fraud every month was created.
Features and Advantage of using MLOps?
Rapid innovation through robust machine learning lifecycle management
Creation of reproducible workflows and models.
Easy deployment of high precision models in any location.
Effective management of the entire machine learning life cycle.
Machine Learning Resource Management System and Control.
Reduced time to market of AI-driven products.
Enhanced user experience due to the fact that apps get timely updates.
Higher quality of predictions.
The ability of data engineers to focus on building new models — instead of diving into deployment routine.
Best Resources, Tutorials and Guide for MLOps?
https://www.oreilly.com/library/view/introducing-mlops/9781492083283/
https://github.com/visenger/awesome-mlops
https://mlsys.stanford.edu/
https://cloud.google.com/architecture/mlops-continuous-delivery-and-automation-pipelines-in-machine-learning
https://ml-ops.org/content/references.html
Jobs & Salary Prospectus of MLOps skills
During the few short years MLOPS has grown in popularity, after several open source frameworks have emerged. MLOps is predicted to grow rapidly in the coming years and is estimated to reach up to $4.5 billion by the end of 2025. In a move that shows the importance of this practice, as data and technology continue to expand and reach new heights, MLOps will help organizations of all types develop strong strategies, manage and succeed in the future.
According to Glassdoor the national average salary for an MLOps engineer in India is ₹24 lakhs per year.
According to projectpro.io the average MLOps engineer salary in the US is approximately $130k per year.
Top 20 tools in MLOps?
Best Certification Course and Institute for learning MlOps?
Certified MLOps Engineer Training Course – Offered by one of the best mlOps training institute DevOpsSchool.
DevOpsSchool has a team of passionate instructors, educators, trainers, and mentors. We are highly motivated who build fresh and lasting learning experiences for our participants. Powered by our innovation processes, we provide an environment where learning is easy, constructive, and fruitful.
This MLOps certification program is a completely online course (Offline available for corporates) – features flexible deadlines on the intermediate-level subject matter expert. It takes approximately 35 hours to complete.
This MlOps course will help participants to learn the best practices for deploying, evaluating, monitoring and operating production ML systems on AWS Cloud. This MLOps course is a program which tackles the subject of deploying the Machine Learning models in production and at scale. Our MLOps course will help you to learn – best MLOps tools, techniques, and practices for deploying, evaluating, monitoring and operating production ML systems end-to-end. As part of this course, you will learn to deploy models into production environments using cutting edges open-source frameworks.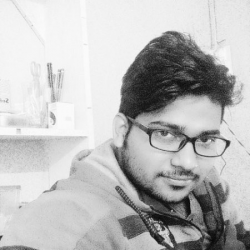 Latest posts by Mantosh Singh
(see all)