installanywhereExpert created the topic: Windows Installer fails to access CAB with non default locale characters
Symptoms
A Windows installer package that has external CAB files that is installed from a folder with characters not in the current operating system locale. The installation may fail with an error similar to this:
MSI (s) (9C:E0) [10:20:57:951]: Product: Sample Application — Error 1311. Source file not found(cabinet): C:\??????? ??????\Test\locale.cab. Verify that the file exists and that you can access it.
Resolution
You must set the system locale for the operating system to match the path that you are installing the Windows Installer package from.\
Note This is a "FAST PUBLISH" article created directly from within the Microsoft support organization. The information contained herein is provided as-is in response to emerging issues. As a result of the speed in making it available, the materials may include typographical errors and may be revised at any time without notice. See Terms of Use ( go.microsoft.com/fwlink/?LinkId=151500 ) for other considerations.
APPLIES TO
* Microsoft Windows Installer 3.1
* Microsoft Windows Installer 3.0
* Microsoft Windows Installer 4.5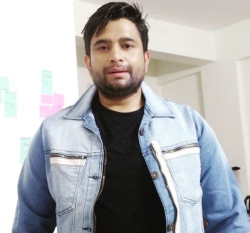 Latest posts by Rajesh Kumar
(see all)