Here are some SEO tips to boost your organic search ranking:
SEO friendly website: Design your site according to the search engine guidelines. The site should be search engine friendly so that robots can crawl them without difficulty. Always use a sitemap.
Keyword Research: Keyword research is a must before selecting a keyword for the website. Do not select mainly searched keywords as the struggle is high on it and it keeps you away from ranking. You can use a keyword tool as well to ease your research.
Directory Submission: This is one of the most oldest and well-liked techniques to increase SERP. Start search engine optimization of the website with directory submission and submit site in all on hand top directories.
Website Content: In SEO language content is king of the website. Use unique, significance, refresh and attractive content on the website. It will help you in look for ranking and good traffic.
Article Submission: Write SEO friendly articles related to your website subject and present them in top article directories such as the engine, article base and many more.
Blog Creation: Create a blog on your website and do regular posts on it. It increases website popularity and brings traffic to your site as well.
Forum Posting & Social Bookmarking: Social bookmarking and forum posting both increase backlinks of your website and it increases your online presence in SERP.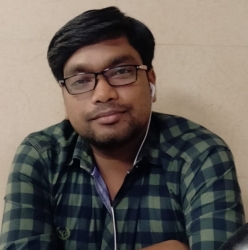 Latest posts by Narayan K
(see all)