reddit
Website: https://www.reddit.com/
Alexa Ranking 2021: 18
Reddit is an American social news aggregation, web content rating, and discussion website. Registered members submit content to the site such as links, text posts, and images, which are then voted up or down by other members.
tumblr
Website: https://www.tumblr.com/
Alexa Ranking 2021: 113
Tumblr is an American microblogging and social networking website founded by David Karp in 2007 and currently owned by Automattic. The service allows users to post multimedia and other content to a short-form blog. Users can follow other users' blogs. Bloggers can also make their blogs private.
pinterest
Website: https://in.pinterest.com/
Alexa Ranking 2021: 149
Pinterest is an American image sharing and social media service designed to enable saving and discovery of information on the World Wide Web using images and, on a smaller scale, animated GIFs and videos, in the form of pinboards.
getpocket
Website: https://getpocket.com/
Alexa Ranking 2021: 856
Pocket, previously known as Read It Later, is an application and web service for managing a reading list of articles and videos from the Internet.
plurk
Website: https://www.plurk.com/
Alexa Ranking 2021: 1,510
Plurk is a free social networking and micro-blogging service that allows users to send updates through short messages or links, which can be up to 360 text characters in length.
flipboard
Website: https://flipboard.com/
Alexa Ranking 2021: 6,519
Flipboard is an excellent news-reading app that gathers articles from around the web and delivers them to your Android device in attractive Smart Magazines that you can tailor to your own interests.
scoop
Website: https://www.scoop.it/
Alexa Ranking 2021: 9,900
Scoop.it is a content marketing software company based in San Francisco, California. The company operates the Scoop.it platform, a content curation service, and markets its content marketing software to businesses.
diigo
Website: https://www.diigo.com/
Alexa Ranking 2021: 11,262
Diigo is a social bookmarking website that allows signed-up users to bookmark and tag Web pages. Additionally, it allows users to highlight any part of a webpage and attach sticky notes to specific highlights or to a whole page.
mix
Website: https://mix.com/
Alexa Ranking 2021: 11,684
Like StumbleUpon, Mix is part of the Expa family. Built upon the legacy of StumbleUpon, Mix enables you to curate and share the best of the internet. The platform learns what you love browsing and searching for across the web, to show you even more of what you are interested in.
slashdot
Website: https://slashdot.org/
Alexa Ranking 2021: 14,101
Slashdot is a social news website that originally billed itself as "News for Nerds. Stuff that Matters". It features news stories on science, technology, and politics that are submitted and evaluated by site users and editors. Each story has a comments section attached to it where users can add online comments.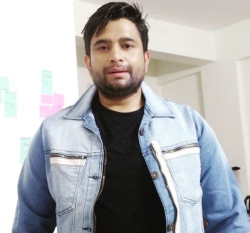 Latest posts by Rajesh Kumar
(see all)