Flashdrives, SD cards, CF cards, hard drives are all products of technology brought into being for the purpose of storing large amounts of data. Over the time technology has given mankind some exceptional innovations which have made lives of people simpler and easier. Infact it literally changed the lifestyle of human beings. Earlier people used to spend a lot of time managing their business accounts only to arrive at an inaccurate result. Because wherever human approach is concerned, errors are bound to happen considering humans are no robots. But the technology gave birth to AI which made it easier for business people to manage their business accounts at just a click.
Similarly, data storage was a real problem faced by large business owners and working individuals as well and they were looking for some permanent and easy solution. And keeping that in mind discovery of storage devices was only made possible due to technology. Saving loads of data into one place was no longer a problem and can be easily achieved with the help of these storage devices.
But these storage devices did come with some disadvantages as well and one of them was capability of being damaged due to faulty human intervention, power outage, environmental factors, accidental deletion, etc. One cannot develop control over these happenings but what one can control is the ability to hire professional recovery services at the right time.
Below given are some ways to tackle with a corrupted flash drive:
Do not lose your calm:
It is very important for you to be calm under such circumstances of data loss from a corrupted flash drive because panicking is only going to lead you in taking some undesirable steps.
There is no denying the fact that data is the most valuable asset for a business, and one cannot afford to lose such an asset. But even if you find yourself in such a situation, panicking is no solution at all. The right way to tackle a corrupted flash drive is to hire flash drive data recovery services.
Ordinary recovery software is a big NO:
Some people consider downloading ordinary data recovery software for the purpose of data recovery and then complain later on when they do not receive positive results. Ordinary software only provides partial data recovery or not recovery at all, rather it affects your flash drive to such an extent that it gets permanently disabled which equals to forever data loss.
A common man cannot handle a corrupted flash drive on his own; he needs to outsource expert services for that purpose. Flash drive data recovery services treat your damaged drive in the right manner and aim towards complete data restoration.
Consult flash drive data recovery specialist:
There is no other perfect way to deal with a corrupted flash drive than to consult flash drive data recovery services for the purpose of data recovery.
These people know exactly how to deal with a damaged drive and what treatment needs to be done in that aspect. They provide likely results with absolute data recovery.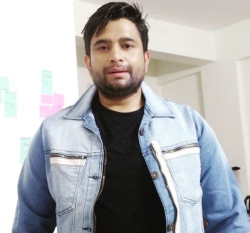 Latest posts by Rajesh Kumar
(see all)