installanywhereExpert created the topic: InstallAnywhere Troubleshooting in z/OS and OS/390
z/OS and OS/390 use EBCDIC, instead of ASCII. InstallAnywhere installers work fine on these platforms, but certain actions behave differently than developers may expect.
When files are installed, they are installed using a binary copy mechanism. Text files are installed the same way. When building the installer on a Windows system to be
installed on z/OS, the text files will be installed in ASCII format. To have text files installed in EBCDIC, first convert them using a tool like "native2ascii" (part of the J2SE SDK), then add them separately to the installer. Use Check Platform rules on both the ASCII text files and EBCDIC text files to indicate what platform the files
should be installed on.
Actions, such as Modify Text File, perform changes in the destination system's encoding. To have Modify Text File to make changes in ASCII, use a utility like
"native2ascii" to convert the file to ASCII after the Modify Text File action has completed.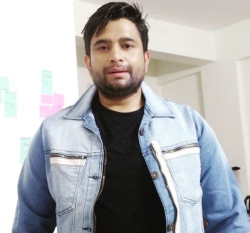 Latest posts by Rajesh Kumar
(see all)