created the topic: what is Tarma QuickInstall 2 and its usage
Tarma QuickInstall 2
[shadow=red,left]
Quick and easy installers for casual software developers.[/shadow]
Create fast and compact installers in the blink of an eye. Robust, dependable, hassle-free. Add your own graphics, choose from 27 languages, and just get it done.
* Creates installers quickly and easily, with no learning curve
* Offers all the basic installation actions: folders, files, shortcuts, registry, INI files, environment variables, uninstaller
* Straightforward user interface, optionally localized in 27 languages
* Small (only 75 KB) and fast installer
* No scripting
* Extensive preflight checks catch problems before you deploy your product
Introduction to Tarma QuickInstall
Tarma QuickInstall 2 is a software installer and uninstaller for Microsoft® Windows® 95, 98, Me, NT® 4, 2000 and XP applications. Its design goals are to provide Windows-compliant installation and removal functionality with a small distribution size, a straightforward and simple user interface, and smart install and (particularly) uninstall behavior.
The TIN Setup program requires no external support files apart from the standard Windows system files. Its flexibility and small size (50-65 KB, depending on the options chosen) ensure that it loads very quickly and is suitable in many situations, including setup packages intended for downloading over the Internet and diskette-based distributions.
The TIN Builder development environment offers a task-oriented approach to designing setup packages and supports this with smart defaults, a convenient and familiar user interface, extensive preflight checking, and single-keystroke project builds.
Tarma QuickInstall provides everything to give your customers a quick, friendly, and hassle-free installation experience.
Tip: Please take a moment to read Overview of Tarma QuickInstall; it helps you to get to grips with our product.
Tarma QuickInstall installer
* Microsoft Windows-compliant software installation and removal;
* Straightforward user interface, requiring minimal user interaction for both installation and removal;
* Optional Readme and License Agreement pages;
* Optional Customer Registration page;
* Customizable Setup graphics and icon;
* Target system requirements checks – make sure that the requirements for your application are met before installation;
* Customer-selectable installation folder with sensible defaults;
* Creation of application shortcuts on the Windows Desktop, Start menu, and/or Programs folder;
* Creation of an application folder with additional shortcuts under the Programs folder of the Windows Start menu;
* Installation of new or modified files, including the creation of all required folders;
* Built-in support for the registration of DLL ActiveX controls, device drivers, services, type libraries, fonts, and REGEDIT4 files — no need for separate regsvr32.exe, regini.exe, or other registration utilities;
* Delayed installation of (system) files that are in use during the installation process;
* Post-boot registration of DLLs, ActiveX controls, type libraries, etc. if necessitated by delayed installation of new files;
* Optional App Paths registration for your application;
* Full registry editing, INI file installation and modifications, and environment variable installation and removal;
* Ability to run arbitrary external programs at any time during installation or removal, including self-contained third-party software installation packages with full control over system restarts;
* Platform-dependent installation of files, registry settings, INI file keys, environment variables, and external actions to allow different installation configurations for Windows 95, 98, Me, NT4, 2000, and XP;
* One-click uninstall functionality that completely removes all installed components: files, folders, shortcuts, registry entries, INI file changes, environment variables, and the uninstaller itself.
* Smart uninstall of shared files — will correctly and without customer intervention remove or retain shared (system) files, even if their SharedDlls reference counts are unreliable;
* Multilingual support, both as a single multilingual installer and as per-language installers;
* Silent installation mode for unattended software installation or removal;
* Optional uninstallation of previous application version during upgrades;
* Seamlessly extensible through the use of Extension DLLs;
* Built-in decompression of distribution packages;
* Small distribution size: a single executable of 75 KB incorporates all installation, registration, and removal functionality.
Tarma QuickInstall development environment
* Task-oriented environment with familiar and convenient user interface elements, combining the guidance of a wizard-like approach with immediate access to any part of your installation project;
* Quick and easy addition of installation files – just drag & drop and Tarma QuickInstall will create the entire installation tree;
* Smart defaults and diagnostics based on file analysis – never again overlook COM server registration, distribute files with debug info still attached, or with missing VERSIONINFO;
* More than 190 preflight checks to improve the quality of your Setup package and reduce the number of potential problems;
* Project variables allow you to define information once, refer to it many times, and be confident that any changes are propagated automatically;
* In-place editing of Readme and License Agreement text, with previews at the window size used during installation;
* Digital signatures – automatically sign the Setup package after a successful build;
* Batch mode operation to perform unattended builds;
* Extensive logging of the build process, including all installation files, to create an audit trail of your distributions;
* Built-in distribution file compression.
Reference:
www.tarma.com/support/tin2/index.htm
www.tarma.com/support/tin2/kb/index.htm
applicationPackaging replied the topic: Re: what is Tarma QuickInstall 2 and its usage
It has really good features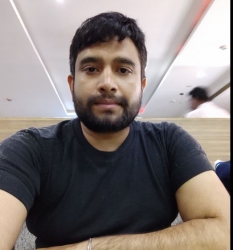 Latest posts by Rajesh Kumar
(see all)
Total Page Visits: 103 - Today Page Visits: 2