In this digital world, sales follow-up emails are crucial since they result in a 40% greater response rate than the initial email. Simply put, these prospect follow up email encourage the recipient to engage more with the company and take some kind of action. You can easily stay in contact with your sales pitches and update consumers with current news by sending them a sales follow-Up Email.
To reclaim the interest of the receiver or bring their attention back to the most recent encounter, you may utilize email follow-up templates. To help our readers get the most out of sales follow-up emails, we have compiled some of the most effective templates below that can be used.
1. Post-Demo Follow-Up
This format is used to plan the following phases of a sale. The consumer might be thanked for their participation in the free trial and a subscription offer made. Insert the wording here and invite the customer to a brief exchange there. This sample has to be clear and concise so that the intended message is conveyed.
In case Stripo offers 1300+ email templates that contain a pre-designed highly effective sales follow up email sample as well. This has a catchy subject line and a short body of content. To further encourage participation from readers, this email template creator contains engaging CTAs for respective clients. Basically, you have at your disposal the epitome of the best follow up sales email with Stripo.
2. Customer Request Follow-Up
Statements like "I have all the information you need" are perfect for the subject lines of this model. It's conceivable that this may visually persuade the recipient to open the email immediately. Be clear in informing the customer that you have complied with their request for information. Use a membership service or a permanent promotion to get their attention. At the end, provide a footnote and the sender's information.
3. Discount Request Follow-Up
Give a response that does not include any firm commitments. Reassure the customer that you value open communication and are willing to discuss the price if they so choose. Let them understand that you provide flexible payment plans and bundles to meet their specific budget and needs. Use bold fonts to elaborate on some offers. Put in a call to action that prompts them to schedule an appointment to talk about this.
4. Sign-Up for Promotional Materials
This email template is likely to be programmed and delivered straight to individuals that fill up an inquiry form on your web page. Inform them through a customer follow up email that you've got some fascinating information to provide.
You may begin by informing them about your most recent offerings and providing a link to them. If you want to get the most out of this design, you should limit the amount of content in the body and emphasize just the best services. Sign off by offering your best wishes to the reader.
5. Post-Previous Communication Follow-Up
In such a template ask the customer that It has been a considerable time since you last interacted. Quickly convey the message that your company is capable of assisting in the growth of its corporation. Reassure them that your services have helped a number of clients set up logistics systems in other countries.
Instill a feeling of urgency by asking whether they are interested and letting them know that the offer will expire shortly. The body of the material should be followed by the firm's contact information, in case they want to schedule a meeting.
6. Post-Event Follow-Up
Marketer has a window of opportunity between 24 and 48 hours following a lead's marketing-qualified action to send a follow up sales letter. In the case that a market-qualified lead (MQL) is created as the result of an incident that triggered it, this follow-up message should be sent.
A qualified lead is someone who shows a fascination with the company by taking some action related to their marketing campaign. This might be anything from registering for the newsletter to responding to a CTA from your prior email. When the predetermined condition is met, the lead may be included in the mailing list and nurtured via subsequent communication efforts.
7. Quote-Proposal Follow-Up
A detailed price quote can be sent to the prospective customer within a day of their first inquiry. In most cases, a potential customer is going to be prepared to get an offer after hearing an advertising presentation, product display, etc.
The email template should have a prominent subject line and clear font to show the offer visibly. Next, initiate a conversation to talk about any reservations, inquiries, or opposition regarding the proposed changes.
8. Final Sales Follow-Up
If you haven't heard back from a potential client after between 4-8 weeks of additional emails and calls, you may try this. To maintain the option of more result-nurturing actions available, it is vital to demonstrate tolerance and flexibility.
This illustrative scenario applies to each step of the marketing funnel in which the client has been approved. Add "Looking forward to hearing from you" as a footer at the conclusion for effect.
Conclusion
The client's investment in the company's goods or services is strengthened by the sales follow-up emails. The company has a chance to get to know the customer, which might result in future business with that person or introductions to other people who could become customers.
In this regard using the correct email templates is important that are precise and visually appealing. We hope this article helped you better understand sales follow-up email templates.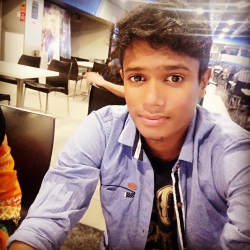 Latest posts by Ashwani K
(see all)