"A customer is not a customer until they click pay button." As an online service provider, it's our responsibility to make clicking that button as easy as possible for our customers or consumers.
If a customer is reached to your site, view the product or service details, chosen a product and now going for the payment process it means they have already made the purchase decision. But, any friction with the payment options or process can result in a lost sale.
Offering to pay the charges or costs or fees in installments is one of the great ways to make your customer comfortable to with your services or products, especially when it comes to pay big amount. When businesses offer their customers to purchase in installments, they will get more business.
Installment payments offer your customers several benefits
Easy Payment:- One of the biggest hurdles while making any purchase is the cost and when you offer an installment or partial payment option, the cost concern is reduced considerably. This gives a sense of easy payment to buyer and easy way to purchase.
Conversion rate:- Adding installments payment options in your payment gateway can help you gain more conversions as most of the customers back out from the payment page just by seeing that they need to pay all the payments at one shot.
Attract buyers:- Buyers always looks for Best price, Good quality and within their budget. Price and quality depends on the market and product but seller can make it affordable to have product in buyers budget for sure by offering installment options. If any product costs around 600USD and if the interested buyer earns 1000 USD only, definitely they will not buy that product by spending 60% of total earnings at one shot. But, installment payment option can make it possible for that buyer to purchase it immediately. It simply means you attract buyers when you split the amount payable.
More sales:- Easy payment + Conversion rate + Attract buyers = MORE SALES. Giving installment option in payment gateways one of the ways which can help you generate more sales for sure.
If you want to integrate installment options into your website, there are several service provider in the market who allow buyers to pay over time.  Here is the list of some key players: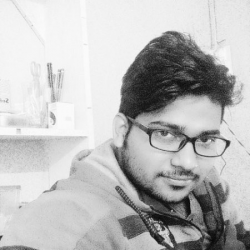 Latest posts by Mantosh Singh
(see all)