Rest your Pc Fully if You Want to Solve This Problem
Click On "Advance Option"
Use This "Troubleshoot" Option For Reset Pc
After Reset Pc: You C Drive Data Will Be Deleted
Like: Your Games, Software, Drivers.
After You Go "Advance" Option Click On "Troubleshoot"
Click On "Reset This Pc"
Click On "Keep My Files"
Some Time like 30Minute t0 60Minute wait
After Some Procedure: Click On "Reset"
Reset Procedure Has Been Started Wait For 30-45 Minute
Wait for 100%
Installing Windows
Installing Windows Wait For 100%
After 100% Your Pc Will Be Restart
After Restart: Again Show From 64% So Wait For 100 %

Solved My Problem :)!!!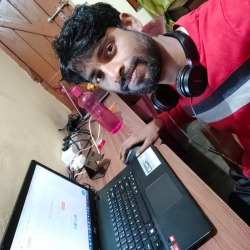 Latest posts by Dharmendra K
(see all)