created the topic: Wise Package Studio Overview and its advantage
Wise Package Studio Overview
[glow=red,2,300]Packaging and Virtualization[/glow]
Take advantage of the benefits of application virtualization by using Wise Package Studio 7 to create packages that configure virtual applications. You can also edit virtual packages using the Virtual Package Editor and manage them using Software Manager.
[glow=red,2,300]Take the Suspense Out of Patching[/glow]
Even "good," tested patches can pose serious, hidden risks. Ensure your patches and applications are properly packaged, tested and prepared for deployment with Wise Package Studio
[glow=red,2,300]Quality Applications from Start to Finish[/glow]
Your organization relies on hundreds of applications essential for business to function. But are those applications truly prepared for introduction into your environment? Wise Package Studio, the starting point for software management, helps you successfully deploy reliable applications, migrate to .MSI and much more. Using a structured process called enterprise software packaging, Wise Package Studio guides you through application preparation in logical steps supported by exclusive technology.
Enterprise Management Server Manage projects, collaborate across teams and locations, and share project reports over the Web.
Package Analyze installation requirements, repackage or convert to .MSI and customize the application to meet organizational standards.
Conflict Management Manage application conflicts by identifying and resolving conflicts before they cause problems.
Quality Assurance Create a test plan, test in the production environment and validate applications.
Release Management Move finished packages to your distribution system using automated tools.
Wise Software Repository Share information and related resources with a centralized database that stores information about all applications, the standard operating environment (SOE) and related components.
Wise Package Studio Features
Wise pioneered the concept of software packaging and our years of experience show in dozens of technically advanced, industry-leading features only found in Wise Package Studio. With Wise Package Studio, you can easily migrate applications to Windows Installer (.MSI) and much more through exclusive quality assurance tools, project and data management, repackaging, customization, validation, and distribution system integration. In return you receive error-free, high-quality, reliable deployments that cut your packaging efforts by 50%.
Get a jumpstart on Microsoft Windows Vista™
We know that you're probably starting to plan your migration to Vista. We've included the following enhancements to help you get Vista-ready:
* Check for the presence of Windows Vista on target machines
* Compatibility with Internet Explorer 7.0
* Minimize reboots using the Restart Manager Infrastructure in Vista
* Access control for digital signature support
* Validation for Vista logo standards
* Set logging options for the installation
[glow=red,2,300]64-bit support[/glow]
If you develop 64-bit applications, then you'll need support for 64-bit installations.
Wise Package Studio can:
* Manage the 64-bit portion of the registry and file system
* Author a single .WSI project file that can create separate .MSIs for both the 32-bit and the 64-bit versions of an application
* Use the Release Settings page to specify which components to not install in the 32-bit or 64-bit version of the installation
[glow=red,2,300]Create, Edit, and Manage Packages for Virtual Applications[/glow]
Take advantage of the benefits of virtual applications powered by Altiris Software Virtualization Solution by using Wise Package Studio. Virtual applications eliminate the possibility of conflicts with other applications and the base operating system. You can also instantly activate, deactivate or reset them if corruption or errors occur. Wise Package Studio 7 now supports:
* SetupCapture captures applications into a Virtual Software Archive (.VSA) file. The resulting package will install your captured application into a virtual layer on PCs that are running Altiris Software Virtualization Solution.
* Edit a Virtual Software Archive package using the Virtual Package Editor. Add installation logic to the package to ensure it configures the target system correctly based on the virtual application's requirements.
* Use Software Manager to import Virtual Software Archive packages into the Wise Software Repository. Manage them just as you would any other package.
[glow=red,2,300]Support for additional package formats[/glow]
Based on your requests, we've added support for more package formats. In addition to creating .MSIs and .EXE packages, you can also create packages for the following:
* Packages for virtual applications that support Altiris Software Virtualization Solution.
* New Linux Package Editor lets you create packages for Linux RedHat .RPM packages
* Enhanced Mobile Device Package Editor creates packages for a wide range of mobile devices, including the Windows Mobile .5.0 platform.
Learn more about other new features and enhancements in Version 7.
[glow=red,2,300]Patch Preparation and Testing[/glow]
Take the Suspense out of Patch Management
Now you can easily and quickly prepare patches for error-free deployments with Wise Package Studio, using a four-phase process. With Wise Package Studio you can:
* Quickly assess the impact the patch will have on the production environment
* Create a focused, efficient test plan based on patch impact assessment
* Perform lab-based functional testing and "test fly" the patch in production without risk
* Perform a risk assessment to see if the deployed patch installed as intended, and quickly remedy any problems
[glow=red,2,300]Distributed Computing[/glow]
Multiple packaging teams need fast, easy access to shared files and common packaging tasks. With distributed computing support, enterprise-level use of Wise Package Studio is much faster and efficient because common packaging tasks, such as compiling and importing, are run from the server.
Preflight Deployment
Risk-free "Real-world" Environment with Preflight Deployment
Preflight Deployment is a revolutionary new technology that allows you to determine—before deployment—if an application or patch will succeed or fail by testing it in your real-world environment. With Preflight Deployment, you can see why deployments fail on specific machines without disrupting end users or endangering your production environment. How is this accomplished?
* Preflight instrumentation takes the .MSI package to be tested and creates a "zero touch" package that tests appropriate conditions for the application
* Your existing distribution system is used to push out the package
* The zero touch package simulates the installation on the actual destination machine without making any changes to the machine, and then reports results back to a central server
* Preflight Analysis displays a variety of test reports, from high level analysis to detailed results for specific errors or specific PCs
[glow=red,2,300]Standard Operating Environment[/glow]
Improve Testing and Standardizing by Including the SOE
Now you can include your organization's standard operating environment (SOE) as a protected entity within the Wise Software Repository. By storing your organization's core desktop image in the repository, you can check for conflicts against it during the conflict management process. Applications conflicting with the SOE are highlighted, allowing packagers to easily modify the application to ensure conformance with organizational standards.
Wise Package Studio Flexible Solutions
[glow=red,2,300]Flexible Structure, Innovative Technology[/glow]
Wise Package Studio's flexible, modular structure provides an extensive array of solutions for any organization. From the world's largest enterprises to single-person packaging teams, Wise Package Studio allows you to purchase the functionality that best suits your organization. Do you want to add Quality Assurance capabilities to your team? It's easy; just add the Quality Assurance module to Professional Edition. Looking for a way to share resources among teams, but you don't need Quality Assurance? Simply add Enterprise Management Server to Professional Edition.
Professional Edition
Wise Package Studio Professional Edition is an advanced packaging solution providing core functionality for creating and customizing applications and patches and managing and eliminating application and patch conflicts. Professional Edition provides the starting point for adding extended functionality through the Quality Assurance module and Enterprise Management Server.
[glow=red,2,300]Quality Assurance
[/glow]
Wise Package Studio Quality Assurance provides everything you need to ensure your applications and patches deploy error-free. Quality Assurance provides a structured plan that tests packages in a real-world environment. Effective testing is essential for reducing the risk and impact of introducing new applications and patches into production.
[glow=red,2,300]Enterprise Management Server[/glow]
Wise Package Studio Enterprise Management Server provides a suite of sophisticated project management and collaboration capabilities that allow you to share and manage resources. Whether you manage a single packaging team or numerous teams across the globe, you can now effectively work together and streamline the packaging process.
[glow=red,2,300]Standard Edition[/glow]
Wise Package Studio Standard Edition is a stand-alone packaging tool designed for individuals who prefer an ad hoc approach to packaging. It provides basic packaging and validation functionality, helping organizations quickly and reliably package and migrate applications to the .MSI standard.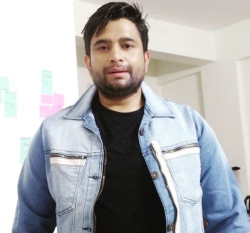 Latest posts by Rajesh Kumar
(see all)